In this article, we will explore eight ways to maximize remote work productivity in your company.
In the past few years, remote work has become increasingly popular. Companies are now embracing remote work, allowing their employees to work from anywhere worldwide.
Remote work has many benefits, including increased productivity, reduced costs, and improved work-life balance.
However, remote work can also be challenging, requiring a different approach to ensure employees remain productive.
Here are eight things you can do to enhance remote work productivity in your company's employees.
Disclosure: Please note that some of the links below are affiliate links and at no additional cost to you, I'll earn a commission. Know that I only recommend products and services I've personally used and stand behind.
1. Set Clear Expectations
One of the most important things you can do to enhance remote work productivity is to set clear expectations.
This means defining the goals, timelines, and deliverables for each project.
You should also communicate expectations for communication, availability, and response time.
By setting clear expectations, you ensure that everyone is on the same page and there is no confusion about what is expected of them.
You can use tools like Trello to assign clear goals and track individual task progress for each employee.
2. Provide the Right Tools
You must provide employees with the right tools to enhance remote work productivity.
This includes software, hardware, and other necessary tools to complete their work.
For example, if your team needs to collaborate on a project, you should provide them with tools like Zoom, Slack, or Microsoft Teams.
These tools allow them to communicate and collaborate in real-time, significantly improving productivity.
3. Foster a Collaborative Culture
Remote work can be isolating, and fostering a collaborative culture to enhance productivity is essential.
This means encouraging teamwork, sharing ideas, and promoting open communication.
You should also create opportunities for your team to socialize and build relationships, such as virtual happy hours or team-building activities.
4. Encourage Breaks and Time Off
Remote work can be demanding, and it is essential to encourage breaks and time off.
Employees who work remotely may feel pressure to work longer hours or skip breaks, which can lead to burnout and reduced productivity.
Encouraging breaks and time off can help employees recharge and return to work more focused and productive.
5. Provide Regular Feedback and Recognition
Feedback and recognition are essential to enhancing remote work productivity.
Remote employees may feel disconnected from their team. They may not receive as often as they would in an office environment.
Regular feedback and recognition can help employees feel more engaged and motivated, increasing productivity.
6. Establish a Routine
Establishing a routine is essential to enhancing remote work productivity. This means setting a schedule for work, breaks, and other activities.
Having a routine can help your team stay focused and on task, and it can also help them maintain a healthy work-life balance.
7. Invest in Training and Development
Investing in training and development is essential to enhancing remote work productivity.
Remote employees may face unique challenges, such as managing their time and staying motivated.
Training and development can help your team overcome these challenges and improve their skills, increasing productivity.
You'll find a lot of learning modules for remote employees on Thinkific and moreover, you can also create a custom training lessons for your employees.
You can follow this tutorial to create a custom training module on Thinkific for your remote workers.
8. Stay Connected
Staying connected is essential to enhancing remote work productivity.
This means communicating regularly with your team, sharing updates, and checking their progress.
You should also connect with your team personally, such as asking about their families or hobbies.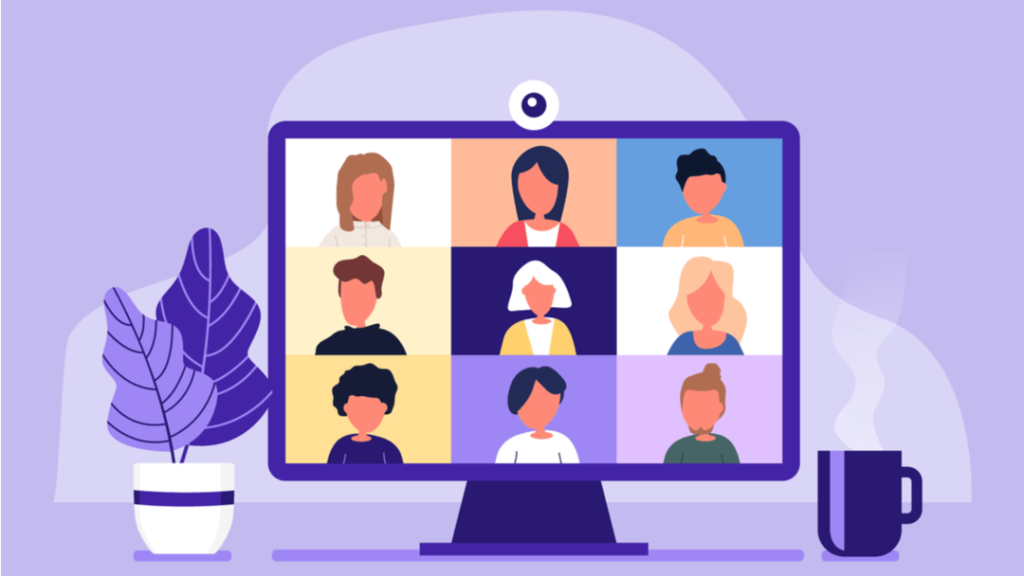 Final Thoughts On How To Maximize Remote Work Productivity
By setting clear expectations, providing the right tools, fostering a collaborative culture, encouraging breaks and time off, providing regular feedback and recognition, establishing a routine, investing in training and development, and staying connected, you can enhance remote work productivity in your company.
Are you ready to take your company's productivity to the next level? Check out our employer instructions for posting remote jobs.
With the right tools, clear expectations, and a collaborative culture, remote work can be a game-changer for your company.
Sign up and hire talented remote workers!
---
Did you enjoy this article?
---
Abhigyan Mahanta
Hi! I'm Abhigyan, a passionate remote web developer and writer with a love for all things digital. My journey as a remote worker has led me to explore the dynamic landscape of remote companies. Through my writing, I share insights and tips on how remote teams can thrive and stay connected, drawing from my own experiences and industry best practices. Additionally, I'm a dedicated advocate for those venturing into the world of affiliate marketing. I specialize in creating beginner-friendly guides and helping newbie affiliates navigate this exciting online realm.
---
If you're planning to apply for a remote UX researcher position, you need to ace…