These are the top remote companies offering 4 day work week jobs.
Sometimes, these 4-day work week companies do not publicly advertise all the remote job roles that they are hiring for.
So, if you don't see your preferred role listed with these remote companies, you can email the company and ask if they are also hiring remotely in your preferred department.
[ Note: Some of these companies keep changing the links to their career page. As of now, all links are working correctly. If you encounter a 404 error, kindly let me know in the comments and I'll update them ASAP. Thanks! ]
Disclosure: Please note that some of the links below are affiliate links and at no additional cost to you, I'll earn a commission. Know that I only recommend products and services I've personally used and stand behind.
4-day work week companies have reported an increase in productivity of their staff. Microsoft Japan reported a 40% increase in their productivity when they experimented with a four-day working week.
Companies receive more job applications for their 4 day work week jobs listings than 5-day jobs.
4-day work week companies have observed a reduction in their office costs as well as carbon footprint.
A recent study has found that employees having a 4-day working schedule were happier and less stressed.
4 day work week companies have observed an increase in their staff retention rate and their absenteeism has reduced by 62%.
Even though 4-day work week companies offer 100% salaries, a lot of candidates wouldn't mind a salary cut while opting for 4 day work week jobs.
1. 3D Issue
3D Issue's office is located in Letterkenny, Ireland.
3D Issue was founded in 2006 to develop software to assist marketers in distributing their content through digital channels.
The types of publications produced using the core software include online magazines, eBooks, digital brochures, retail catalogs, reports, whitepapers, marketing flipbooks, etc.
3D Issue provides a native app solution (3D Issue® Native App Solution) that allows you to publish and market your own branded apps for iPhone, iPad, Android smartphone, and Android tablet devices.
Benefits offered by 3D Issue:
4 Day work week / 3 Day weekend.
Competitive rate of pay for the right candidate.
Paid mandatory training.
Continuous Professional Development.
Employee referral scheme.
Tax saver scheme (Bus, Rail, Bike to work).
Employee assistance program.
Check out their career page for more information.
3D Issue's contact: +1 718-569-6212 / info@3dissue.com
2. BuildBetter
BuildBetter's office is located in California, United States.
BuildBetter is on a mission to dramatically increase the rate at which companies build innovative products.
The company has built a fast, purpose-built, opinionated product research tool to manage, organize and share customer feedback, insights, and user interviews.
Life at BuildBetter in their own words:
We don't care much about "work signaling" — we care about tangible output.
We're a fully remote company.
We try not to take ourselves too seriously with our Slack filled with frequent memes, gifs, and music posts.
We critique each other's work.
We seek constructive feedback and intently listen when others speak.
Benefits offered by BuildBetter:
Flexible vacation.
Medical insurance.
Laptop + Remote setup stipend.
Education Stipend (e.g. Courses / Audible).
4 day work week.
Check out their career page for more information.
BuildBetter's contact: newhuman@buildbetter.app / hello@buildbetter.app
3. Deedmob
Deedmob's office is located in Amsterdam, The Netherlands.
Deedmob is an online platform that stimulates people to volunteer. The company provides tools for organizations to manage or start their own volunteer platform.
Deedmob also develops software to enable people to meaningfully contribute their time, skills, and resources to address the world's toughest challenges.
Deedmob's solution has been rated best-in-class in corporate volunteering technology and various other categories and the company has been praised by BBC as a solution to engage more volunteers in the United Kingdom thanks to its efforts during Covid-19.
Benefits offered by Deedmob:
Computer setup of your choice.
Option for 4 days a week.
Responsibility & the accompanying freedom and learning.
Work from home (or from a co-working space).
A yearly budget for learning and development.
Financial stability of the company (job security).
Low-stress environment (low frequency of urgent issues or work).
Sizable equity compensation.
Market rate salary compensation.
Regular team retreats to sunny and fun locations.
Core contribution to what we work on and how we solve a problem.
Volunteering time off work.
Low amount of time spent in meetings.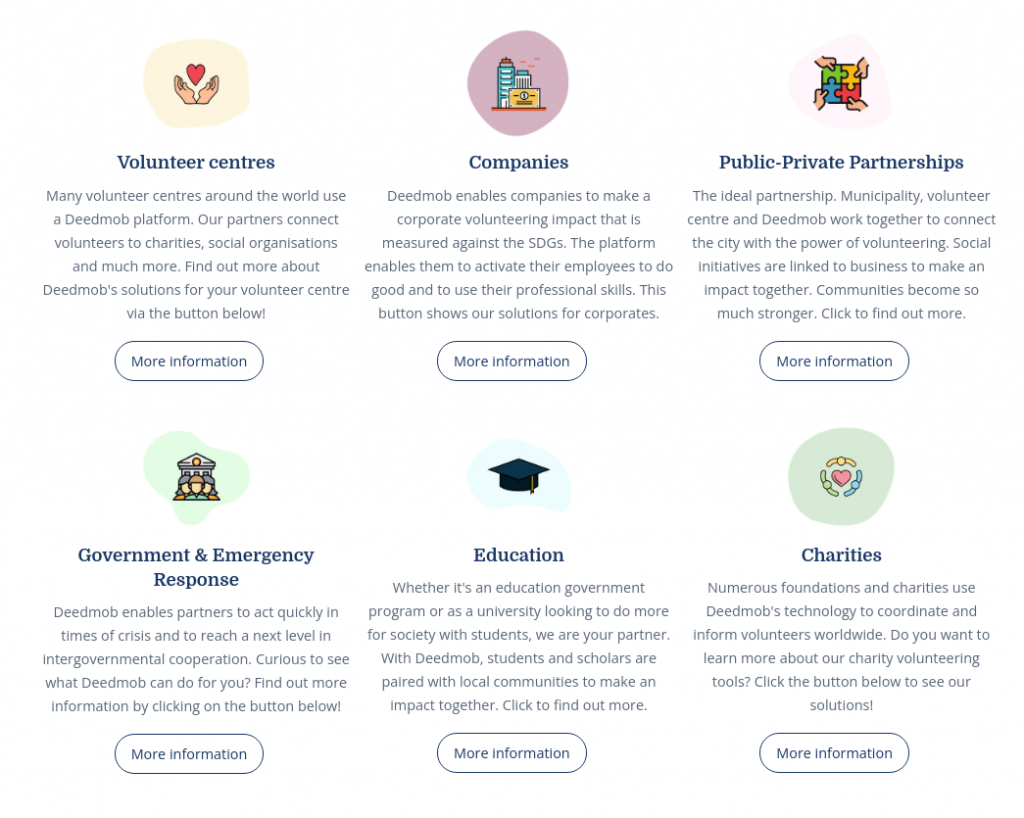 Check out their career page for more information.
Deedmob's contact: hello@deedmob.com
4. Uplift
Uplift's office is located in Boulder, Colorado.
Uplift is a software development company founded in 2016 by two brothers with a passion for software and a knack for business.
Today, Uplift has over 30 skilled software developers and provides businesses worldwide with custom-made technology solutions to help companies stay ahead of the technological curve.
The company's mission is to create exceptional software products that improve our clients businesses and delight their users.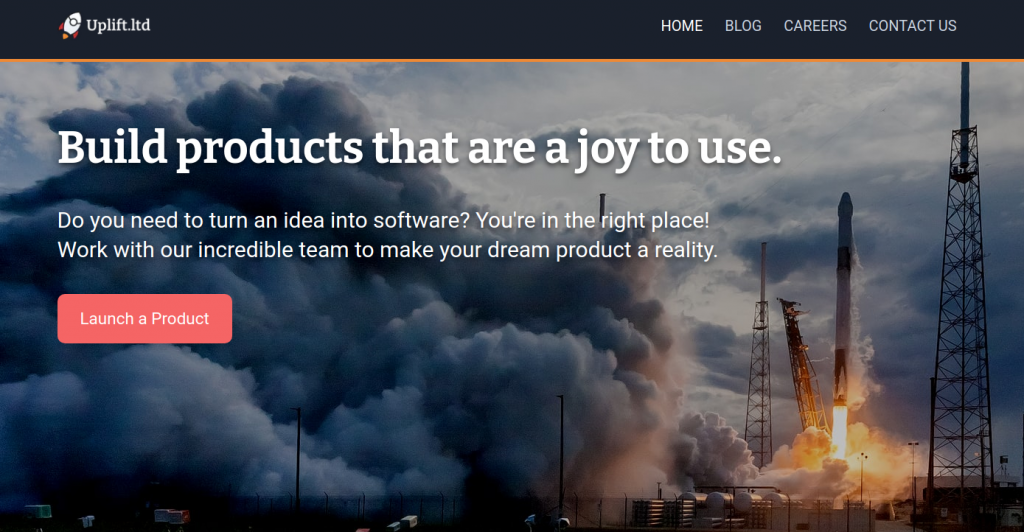 Life at Uplift in their own words:
We find the work for you!
We offer you a team and shared resources to help you take on bigger client projects.
Enjoy a healthy work-life balance, like everyone else at the company.
Embark on your own self-driven career path with opportunities for positions like tech lead.
Work on many different projects and cross-pollinate all the lessons and solutions.
Work remotely: avoid a time and energy drain of a commute. Uplift has been remote-first since our 2016 inception.
Get together in person once a year for a company offsite.
Indulge in the freedom to design your own work schedule, whether that includes a four day work week, evening hours, or whatever suits you and your lifestyle, so long as it's clearly communicated.
You get access to Paul & Marius, two of the brightest minds in engineering & consulting.
Uplift has no investors, other than our team, and thus no one who can dictate the future of our company or our products. We have ultimate freedom in the projects that we choose.
Benefits offered by Uplift:
Flexible working hours.
100% remote.
Good vacation policy.
401(k) company contribution.
Company retreats.
Check out their career page for more information.
Uplift's contact: +1 415-418-3420
5. GooseChase
GooseChase's office is located in Toronto, Canada.
GooseChase is an online platform that helps organizers create and run digital scavenger hunt experiences through players' mobile devices.
The company uses gamification to simplify the organization of scavenger hunts with a highly competitive mobile adventure platform and is used widely for conferences, team-building initiatives, college icebreakers, and experiential, self-directed learning at K-12 schools.
Life at GooseChase in their own words:
We work remotely and flexibly because we wanted our people to have the flexibility to live wherever and however they wanted!
The health & well-being of our flock is important to us: in 2021 we introduced Flock Friday's, our 4 day work week, and we love them. No goosing around here – four standard days, not four- stretched-so-that-you're-basically-still-working-five-full-days.
We are bootstrapped and proud – our growth has been sustainable and focused on what is best for our flock, which is why everyone is eligible for our profit-sharing scheme from day 1.
You get to work in the way that is best for you and our customers, and we will help you with that by providing you with a fund to buy the equipment you need and giving you a monthly co-working office budget.
Want to aim higher? Great, we'll give you a personal and professional development budget to keep you at the top of your game.
Benefits offered by GooseChase:
Four day work week (32hrs).
Fully remote: work where ever you like.
Flexible hours: work any 8 hours.
Company-wide profit sharing.
Personal & professional development funds.
Competitive regularly reviewed compensation.
Benefit options for all team members.
Co-working & desk setup funding.
Check out their career page for more information.
GooseChase's contact: hi@goosechase.com
6. PDQ
PDQ's office is located in Salt Lake City, Utah.
PDQ's products allow admins to push software to all their computers as well as organize their computers into groups that make sense to them.
The company's mission is to make the lives of system administrators easier – and makes them look good.
PDQ has been recognized as one of "Utah's Best Places to Work," by Utah Business Magazine.
Benefits offered by PDQ:
4-Day Work Week.
Managers who are supportive and technically experienced (the best kind of experience).
100% Premium Coverage for medical, dental, and vision (yes, for you and your immediate family members).
100% Premium Coverage for Short Term Disability, Long Term Disability, Life, and AD&D Insurance.
Company matches the first 6% of your employee deferrals.
Paid Time Off Policy (Flexible) that treats you like the adult that you are.
Company-supported education, training, and the occasional conference trip.
Check out their career page for more information.
PDQ's contact: +1 801-657-4657 / sales@pdq.com
7. BunnyStudio
BunnyStudio's office is located in California, United States.
Bunny Studio is the world's only project fulfillment platform that provides over 50 end-to-end creative services. The company works with the top 4% of global professionals to deliver voiceovers, writing, video, design services, and more, in over 100 languages.
With an extensive database of over 13,000 pre-vetted professionals, Bunny Studio backs its risk-free policy with 24/7 support and lightning turnaround times.
The platform also renders developers and agencies unrivaled capabilities to scale their creative needs on-demand through its unique API integration.
Benefits offered by BunnyStudio:
100 % remote working culture.​
Flexible paid vacation time.
The equipment you need to work comfortably from anywhere.
Paid health and life insurance.
An extensive well-being framework to support you in your needs.
A professional development plan supported by your leader.
4-month paid parental leave.
Annual company retreats.
Education budget to facilitate your professional development.
The ability to work alongside a group of entrepreneurial, motivated, diverse, and curious professionals.
Check out their career page for more information.
BunnyStudio's contact: support@bunnystudio.com
8. Shape
Shape's office is located in London, United Kingdom.
Shape is a desktop app built in React + TypeScript + Javascript for construction site workers. It allows construction workers to know about every ongoing project on the site.
The company's mission is to fully digitize the construction of human civilization and to create a new type of organization that enables human flourishing while delivering a huge positive impact on society.
Benefits offered by Shape:
4 day work week. Every weekend is a 3-day weekend but salaries are still full-time!
A huge focus is on creating a "software engineer's nirvana" to help you do things that really interest and challenge you.
A "no BS" environment, no politics, people who genuinely care about each other.
6 weeks cycles – following Basecamp's Shape Up model.
Fully Remote, but we have a co-work space people can meet up in if they like.
Top of market performance/capability related salary – Pure meritocracy.

Check out their career page for more information.
Shapes's contact: joinus@shape.construction / info@shape.construction
9. Wildbit
Wildbit's office is located in Philadelphia, United States.
Wildbit is the team behind Postmark, Beanstalk, DMARC Digests, and People-First Jobs. The company is self-funded, profitable, and have been working remotely since 2000.
Wildbit believes that businesses are human, and their team is committed to proving you can grow a profitable company while prioritizing people first.
Since 2017, their four-day workweeks have given them the freedom to impact local communities, and their unique approach to running a business has been featured in Fast Company, The Washington Post, NPR, and the TODAY show.
Benefits offered by Wildbit:
4 days / 32 hours work week.
100 % remote working culture.
20 paid days off.
Quarterly profit sharing.
Paid family leave.
Home office allowance.
Professional development allowance.
Health insurance.
401(k) company contribution.
Flexible working hours.
Generous parental leave.
Dentalcare.
Company-paid team retreats.
Check out their career page for more information.
Wildbit's contact: hello@wildbit.com
10. Administrate
Administrate's office is located in Edinburgh, Scotland.
Administrate is a training management platform used by hundreds of companies around the world to plan, design, deliver, and measure learning and development for their employees and customers.
The company's mission is to provide an industry-leading platform that enables enterprises to run their training function more efficiently and effectively so that they can focus more on connecting with people than administering programs.
Benefits offered by Administrate:
Enjoy working as part of a talented team where everyone's input is valued.
An unrivaled work/life balance – you work a 4-day, 32-hour, week but get paid for 5 days!
22 days of paid vacation per year.
Great tools – MacBook, 27" monitor, mechanical keyboard, etc
Flexible working schedule.
Healthcare, Vision & Dental, FSA.
401k retirement plan with company match.
Life insurance of 4 times salary.
Accidental Death and Dismemberment Insurance.
Check out their career page for more information.
Administrate's contact: +44 131-460-7350 / Info@getadministrate.com
11. Stora
Stora's office is located in Belfast, Northern Ireland.
Stora is building the operating system for self-storage. Stora is a Ruby on Rails app with a sprinkling of Stimulus JS. The easiest way to describe it is "the Shopify of Self Storage".
Stora is revolutionizing how a global industry works by optimizing and automating how these businesses function. Using Stora, operators worldwide are earning more while doing less, and their customers are getting a best-in-class self-storage experience.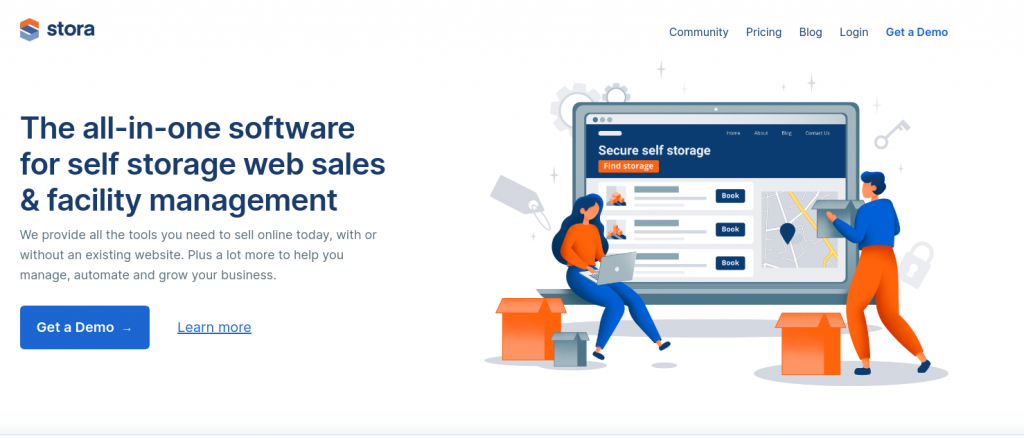 Benefits offered by Stora:
4-day working week.
Remote-first.
WFH budget to include a laptop of your choice.
Flexible working hours.
Private health insurance for you and direct family members.
Company pension.
Paid holidays (28 days annual leave per year).
Share options.
Optional team IRL Day every Thursday in Belfast.
Check out their career page for more information.
Stora's contact: careers@stora.co / hello@stora.co
12. Civo
Civo's office is located in Stevenage, United Kingdom.
Civo is a modern cloud platform designed to serve the need of developers and is the first cloud-native service provider powered only by Kubernetes. It's based on OpenStack and mixes the latest hardware with DevOps expertise.
Unlike other hyper scalers, where virtual machines are first-class citizens of computing infrastructure, Civo is built from the ground up to deliver blazing-fast Kubernetes clusters.
Benefits offered by Civo:
26 days annual leave + bank holidays.
4-Day Work Week.
Frequent team events.
Budget for equipment (M1 Macbook Pro, 4K screen, etc).
Private healthcare.
Company pension scheme.
Subsidized gym membership.
Perkbox employee benefits platform.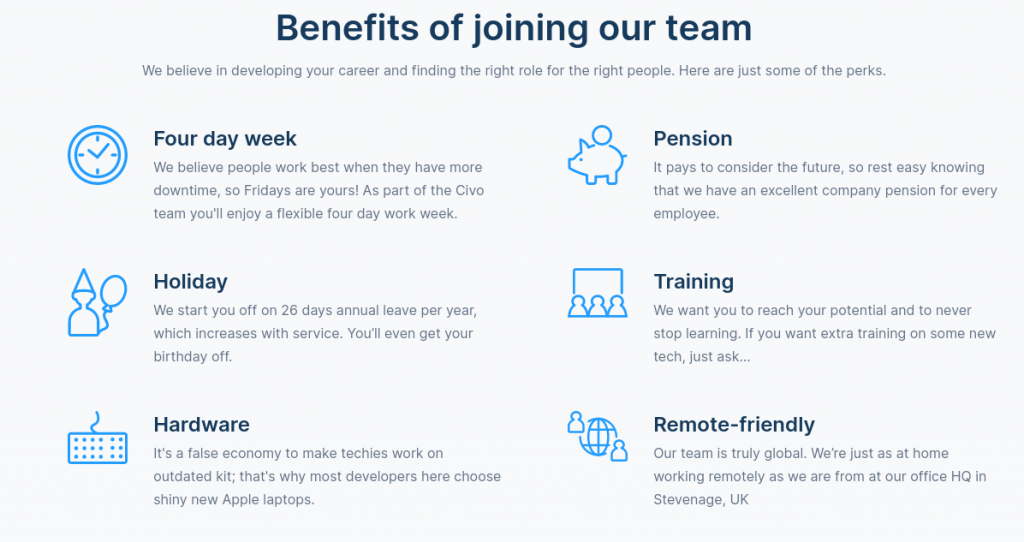 Check out their career page for more information.
Civo's contact: jointheteam@civo.com
13. Backbone
Backbone's office is located in Colorado, United States.
Backbone is a product development platform that empowers brands to make products smarter, faster, and at scale. The company provides the platform that empowers brands to innovate, design, and develop products at digital speed.
With Backbone, you can manage multiple production cycles per year and compete by innovating on style, price point, functionality, sustainability, and much more.
Benefits offered by Backbone:
Four-day working week.
Remote working.
Flexible working.
Wellness stipend.
Medical, dental, and vision insurance.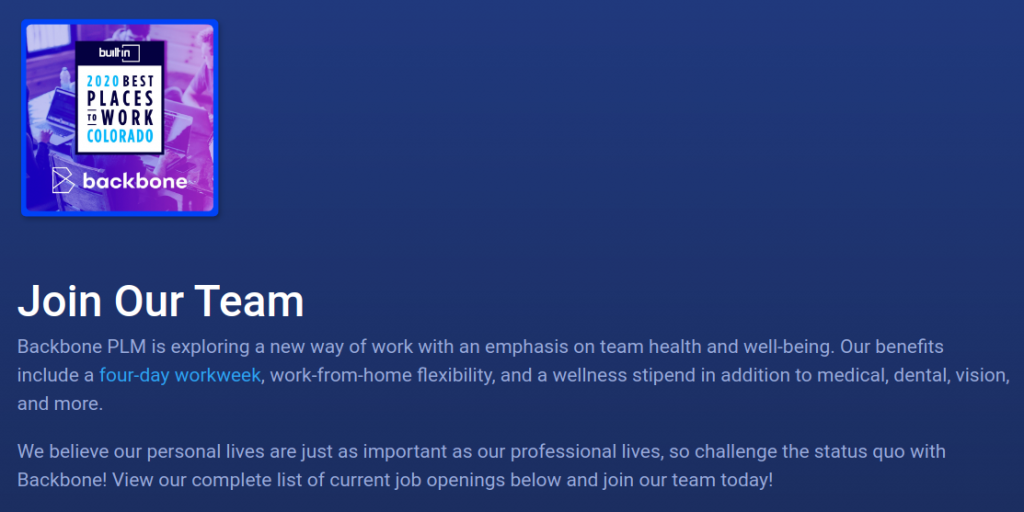 Check out their career page for more information.
Backbone's contact: hello@backboneplm.com
14. ImprovMX
ImprovMX's office is located in Hamburg, Germany.
ImprovMX was initially built and launched as a way to set up email forwarding quickly and painlessly.
ImprovMX lets you forward emails from your domain to your personal inbox. You can create aliases to redirect any mailbox and even use webhooks to connect your emails to your app.
Benefits offered by ImprovMX:
4 days work week: 32 hours. Not one more. You should spend the rest with your family and friends.
Super healthy work-life balance: No late-nighters. No "come in on Sunday".
Mental health stipend: $/€ 50 per month to invest in your mental health.
Parent-friendly company culture: Your little one is sick? No problem, take the day off.
30 days paid holidays per year: Go somewhere to recharge your batteries. Often.
Remote-first environment: You can work remotely from anywhere you want, or from the company's office in Hamburg, Germany.
Check out their career page for more information.
ImprovMX's contact: jobs@improvmx.com / support@improvmx.com
15. Signifyd
Signifyd's office is located in California, United States.
Signifyd provides an end-to-end commerce protection platform that leverages its commerce network to maximize conversion, automate customer experience, and eliminate fraud and consumer abuse for retailers.
The company solves the challenges that growing e-commerce businesses persistently face: billions of dollars lost in chargebacks, customer dissatisfaction from mistaken declines, and operational costs due to tedious, manual transaction investigations.
Digital Commerce 360 has named Signifyd the leading provider of payment security and fraud prevention for the Top 1000 Retailers for 2022.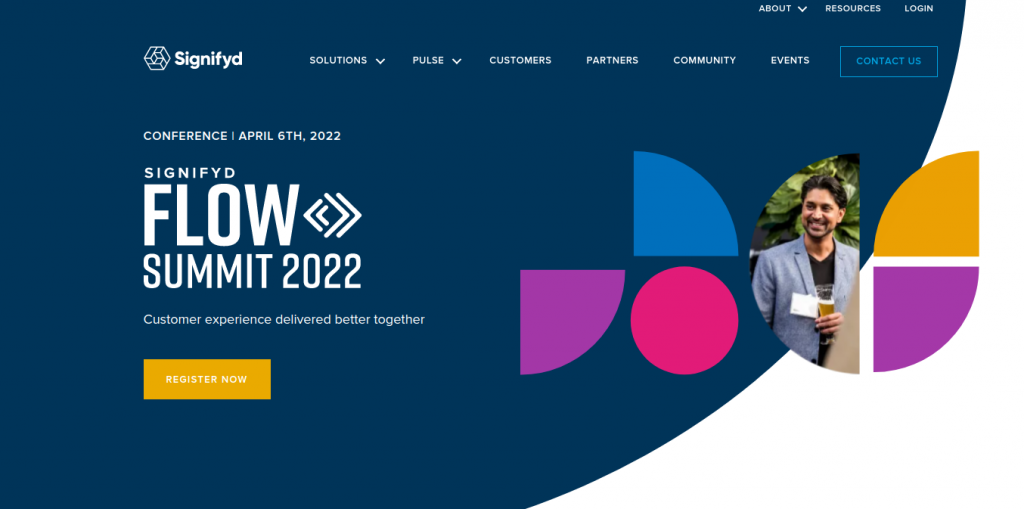 Benefits offered by Signifyd:
4-day work week.
Discretionary Time Off Policy (Unlimited!).
Talkspace Online Therapy Membership.
Dedicated learning budget through Learnerbly.
401K Match.
Stock Options.
Annual Performance Bonus or Commissions.
Paid Parental Leave (12 weeks).
Health Insurance.
Dental Insurance.
Vision Insurance.
Flexible Spending Account (FSA).
Short Term and Long Term Disability Insurance.
Life Insurance.
Company Social Events.
Check out their career page for more information.
Signifyd's contact: jobs@signifyd.com
16. Bolt
Bolt's office is located in Stockholm, Sweden.
Bolt democratizes commerce by making online buying easy, trusted, and consistent for millions of happy shoppers so that independent retailers can thrive.
Bolt offers a lightning-fast, one-click checkout, and connects millions of shoppers to retailers through a unified, cross-brand network. Hundreds of retailers like Forever 21, Badgley Mischka, Milk Makeup, and more rely on Bolt to convert, retain, and delight shoppers.
Bolt has won the customer choice award for Best Mobile Solution at the CNP Awards.
Benefits offered by Bolt:
Comprehensive health coverage: Medical, dental, and vision.
Remote-first workplace.
4 day work weeks.
Time away: Flexible PTO, paid holidays + floating holidays, and your birthday off.
Equity Early Exercise Program.
Paid parental leave.
Phone, Utilities, and Wellness stipends.
Competitive Pay.
Retirement plans.
Virtual and in-person team & company events.
Check out their career page for more information.
Bolt's contact: support@bolt.com
17. Vaxine
Vaxine's office is located in Vizinada, Croatia.
Vaxine is based on AnidoteDB, a planet-scale database system that allows you to serve data close to your users, wherever they are in the world.
The company provides a global database platform that uses transactional causal + consistency and rich-CRDTs to provide low latency with strong data integrity for geo-distributed OLTP applications.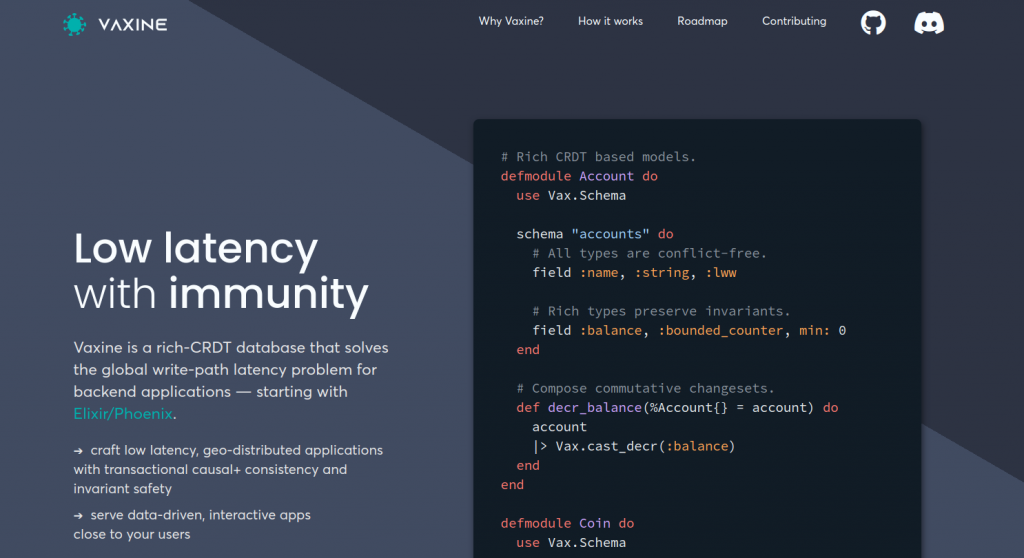 Benefits offered by Vaxine:
4 day work week (32 hours).
Flexible hours.
Fully remote (European time).
Work-life balance – no fetishization of working late.
25 days holiday + public holidays.
Equipment of your choice.
Mandate to contribute to open source.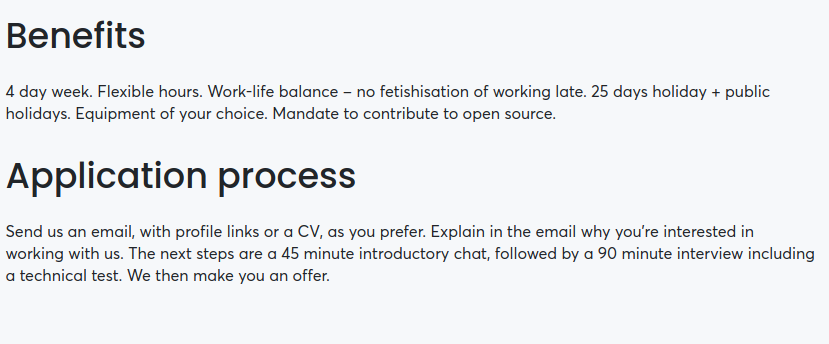 Check out their career page for more information.
Vaxine's contact: work@vaxine.io
18. Evolved Search
Evolved Search's office is located in Newcastle, England.
Evolved Search is a digital marketing agency that delivers data-led and creative SEO, PPC, Content Marketing, Digital PR & CRO services for brands and companies across a wide range of sectors, with a particular focus on those in Retail, Automotive, and Finance.
The company has received Search Agency of the Year and Best Large Digital Agency awards at the Northern Digital Awards 2022.
Evolved Search has ranked #4 in the UK's Best Workplaces for Women 2021 list by Great Place to Work and has ranked #15 in the UK's Best Workplaces for Wellbeing 2022 list.
Benefits offered by Evolved Search:
A rewarding role with a clear progression route, evolving salary, and the chance to be part of a specialist, award-winning agency.
A 4-day working week with no impact on pay.
Flexible working and time off in lieu.
An enhanced holiday package that offers way more than your average. 36 paid days off p/a, in fact!
Regular social activities, charity initiatives, conferences, awards, and events, plus one of the best Christmas parties in the biz.
Premium private health insurance.
Fantastic, spacious offices slap-bang in the middle of central Newcastle with restaurants and bars on the doorstep, free snacks, and relaxed culture, for when you want to be in an office environment. Employees can decide on a working pattern that suits their lifestyle and working preferences, with a mixture of office-based and working from home days.
Advanced maternity, paternity, and adoption packages.
A personal training budget to help you progress, learn and develop in your role.
A time allowance for charity work, enabling you to support causes you're passionate about during working hours.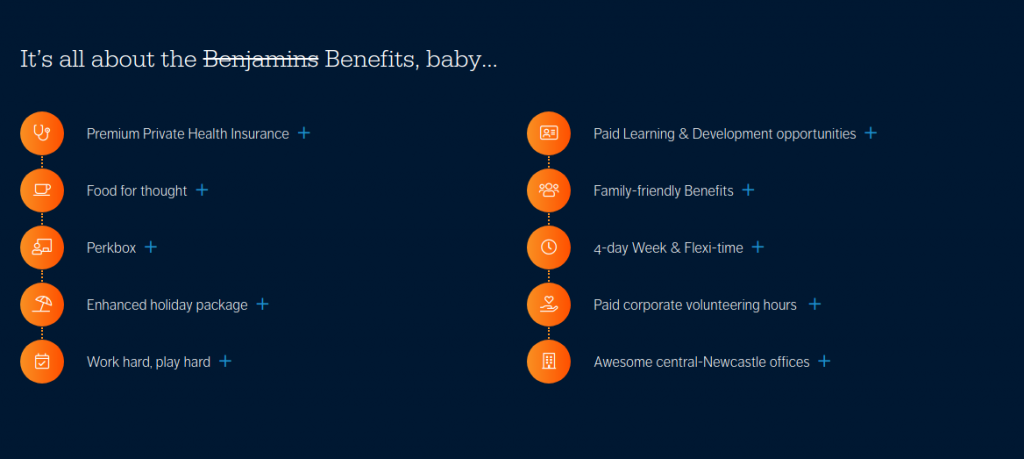 Check out their career page for more information.
Evolved Search's contact: info@evolvedsearch.co.uk / hello@evolvedsearch.co.uk
19. Formedix
Formedix's office is located in Glasgow, Scotland.
Formedix has made an all-in-one cloud-based clinical metadata repository & automation platform for the pharmaceutical industry.
The company helps pharma companies and their partners run clinical trials more quickly and efficiently. Formedix automates loads of manual tasks that would normally take lots of time, effort, and resources.
Formedix has won the Top Employer Awards by Family Friendly Working Scotland in the Best Small Company category.
Benefits offered by Formedix:
4-day working week – for the same pay!
The option to work remotely, in the office, or a balance of both.
Flexible working – a 34 hour week, with core hours of 10 am to 3.30 pm.
32 days of holiday a year (annual leave and bank holidays combined).
Private medical insurance
Monthly socials and twice-yearly parties.
Check out their career page for more information.
Formedix's contact: recruitment@formedix.com / wecanhelp@formedix.com
20. Feathr
Feathr's office is located in Florida, United States.
Feathr provides a modern digital marketing software solution for associations, nonprofits, credit unions, and event organizations.
The company unifies the customer's marketing efforts by providing website analytics, targeted digital advertising, influencer marketing, and more.
Feathr helps these organizations adopt modern digital marketing technologies and best practices to promote their programs and drive more engagement in their efforts.
UFI, The Global Association of the Exhibition Industry, has named Feathr as the winner of its prestigious UFI Technology Award.
Benefits offered by Feathr:
4 day work week.
Unlimited sick time.
10 PTO days.
A Winter and Summer break.
Parental Leave.
Vision, dental, and health.
Gym Membership.
Professional Development budget.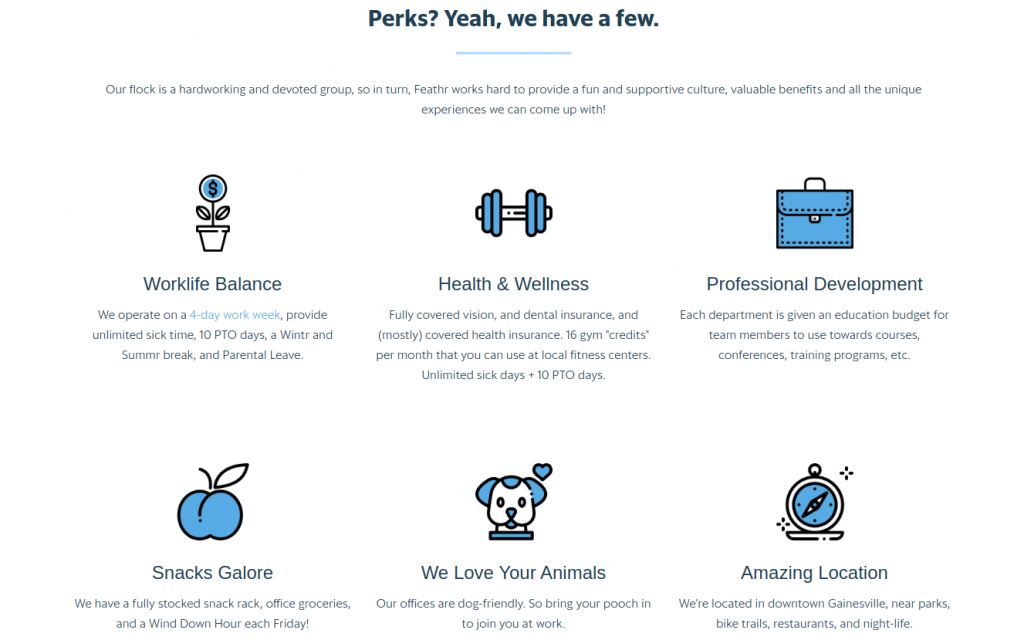 Check out their career page for more information.
Feathr's contact: careers@feathr.co
21. InDebted
InDebted's office is located in New South Wales, Australia.
InDebted is an intelligent consumer debt recovery solution, disrupting the broken industry of debt collection.
Fueled by machine learning, the company gives businesses the power to take a truly modern and customer-first approach to collections, globally.
By using InDebted to deliver tailored experiences and personalized communications on the digital channels customers prefer, businesses can maintain positive relationships with their customer base while increasing the success rate of recoveries.
Benefits offered by InDebted:
4DWW – Not a compressed working week, but actually work 4 days, be paid for 5.
Work wherever – InDebted is a global team working in flexible locations – choose to work from home, in a co-working space, a bit of both, or see where the role takes you.
Employee equity – Access to share options in something big.
Flexible paid leave – InDebted offers a trust-based leave model – choose when you take leave, how much you take, and what you take it for.
Remote Work Stipend – A quarterly budget to spend on the items you need to create a working environment that supports your success and productivity.
Uprise – InDebted's Employee Assistance Program provider supports your physical, social, and psychological wellbeing.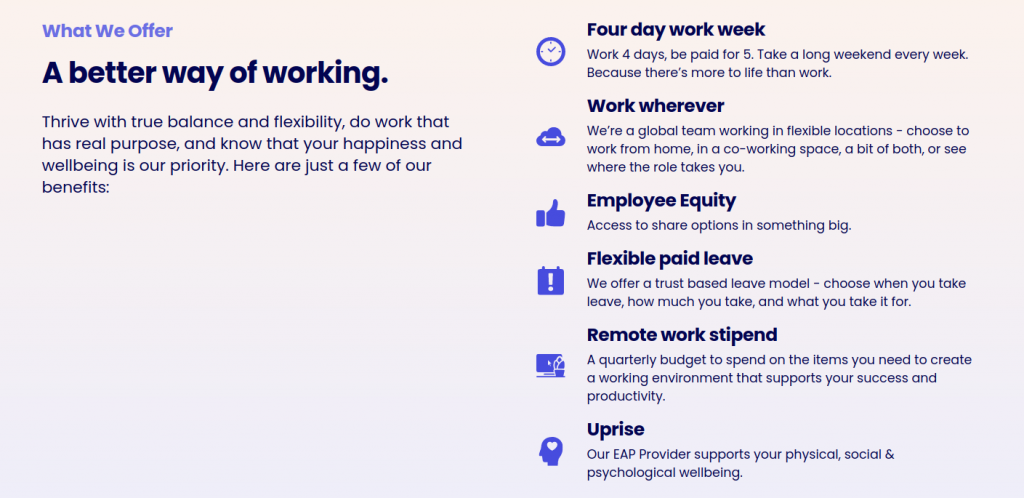 Check out their career page for more information.
InDebted's contact: 0488 811 361 / info@indebted.co
22. GoLinks
GoLinks' office is located in California, United States.
GoLinks allows you to create internal links for your company that are so easy to remember and share, that you don't have to bookmark or copy and paste them into emails.
The company improves productivity by helping teams find and share information fast with memorable short links. GoLinks enables companies to effectively and efficiently access and share work information and resources at scale.
For example, teams use GoLinks to keep track of their dashboard at go/metrics or an employee directory at go/directory. These internal link systems have been a standard for productivity boost within companies like Google, Yahoo, Linkedin, Twitter, and Airbnb for years.
Benefits offered by GoLinks:
Top-tier Medical, Dental, and Vision benefits, including FSA.
Life Insurance, AD&D, STD, and LTD benefits.
401(k) retirement savings plan for your future.
Unlimited PTO for sick days and vacation days.
EAP & monthly wellness stipend for your physical and mental health.
New hire and monthly WFH office stipend to cultivate a better work environment.
All expenses paid for company off-sites meetings.
Professional development and mentorship.
MacBook Pro or equivalent laptop.
Flexible WFH schedule to manage your personal obligations.
Flexible remote work environment: coffee shop, beach, or anywhere in between.
Check out their career page for more information.
GoLinks' contact: support@golinks.io
23. Buffer
Buffer's office is located in California, United States.
Buffer is an intuitive, streamlined social media management platform trusted by brands, businesses, agencies, and individuals to help drive meaningful engagement and results on social media
The company has a suite of products for publishing, engagement, analytics, and team collaboration. Their products are carefully considered and highly refined in order to help social media marketers and teams work more efficiently and effectively.
Buffer was named one of Inc. Magazine's Best Workplaces of 2018.
Benefits offered by Buffer:
Competitive salary: Our salary formula adjusts to your cost of living and experience.
Work remotely: Live and work wherever you like! We believe in folks working where they are happiest and most productive.
Health insurance: We offer health insurance for all of our team members, international or US.
Home office setup: Get a laptop + $500 to set up your home office.
Growth mindset fund: Extra money for learning and development.
Time to recharge: At least 3 weeks/year of minimum vacation, with no upper limit and currently we're working a 4-day workweek.
401(k): With a 3% company match.
Profit-sharing: When the company does well, all team members share the profits. We distribute 8-15% of profits annually to the team.
Family leave: 16 weeks of family leave for all parents, fully paid.
Retreats: When we can, we meet in person for company get-togethers twice per year.
Working smarter stipend: Get some extra cash for a co-working space or coffee shop work.
Free books and Kindle: Get a free Kindle and all the free books – digital, physical, and audio – you like, anytime.
Sabbaticals: Take a 6-week break, fully paid, after every 5 years with Buffer.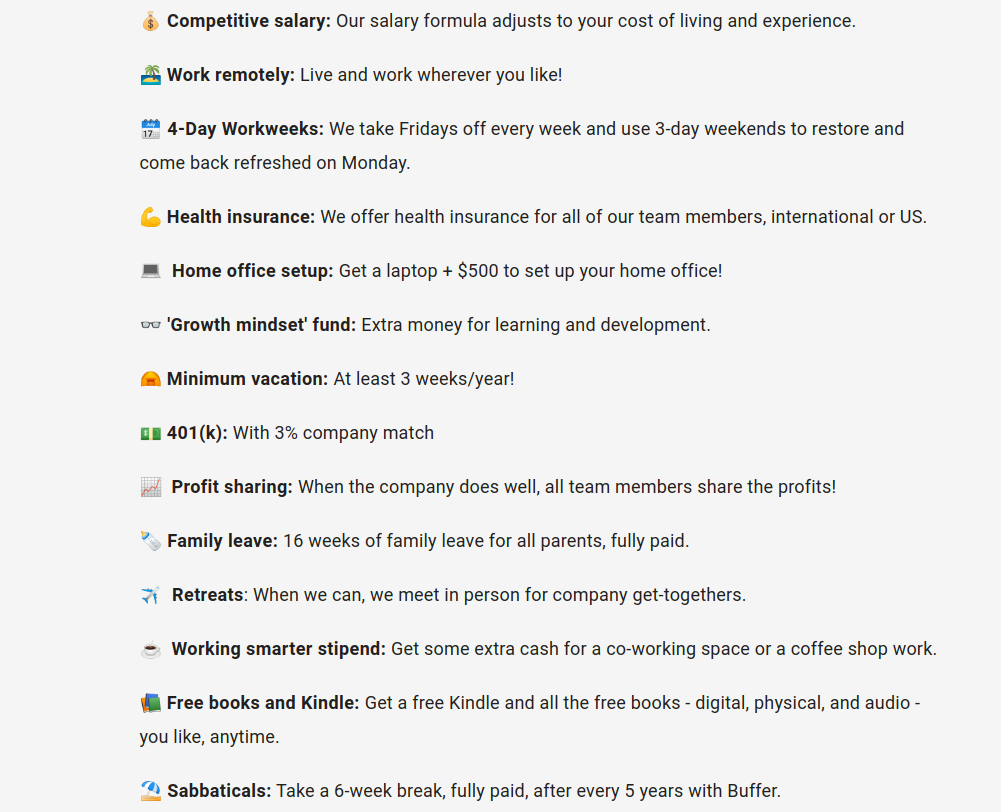 Check out their career page for more information.
Buffer's contact: hello@buffer.com
24. Cockroach Labs
Cockroach Labs' office is located in New York, United States.
Cockroach Labs is behind Cockroach DB, the cloud-native, distributed SQL database for modern cloud applications. It helps companies of all sizes and the apps they develop to scale fast, survive anything, and thrive everywhere.
CockroachDB is in use at some of the world's largest enterprises across all industries, including Equifax, Bose, Comcast, and some of the largest companies in banking, retail, and media.
Cockroach Labs has been named to Inc. magazine's annual list of the Best Workplaces for 2021 and has been inducted into the JPMorgan Chase Hall of Innovation for its help in building next-generation applications and infrastructure.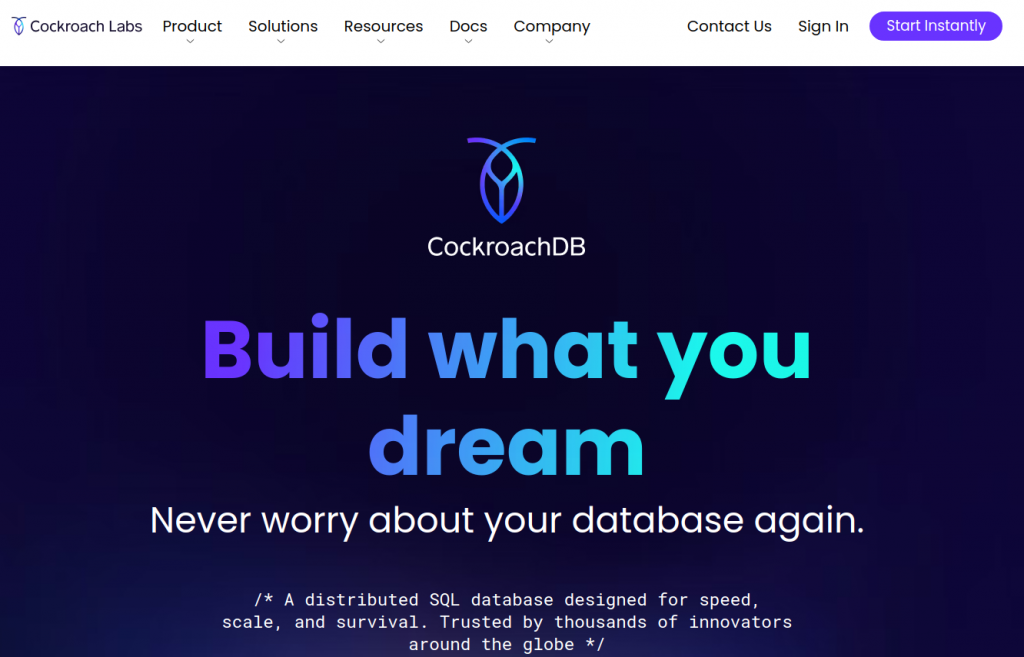 Benefits offered by Cockroach Labs:
100% health insurance coverage (for you and your dependents!).
Paid parental leave (with baby bucks).
Flex Fridays.
Flexible time off & flexible hours.
Education reimbursement.
Relocation support (or coworking and home office allowances if you're fully remote!).
Check out their career page for more information.
Cockroach Labs' contact: 0488 811 361 / info@indebted.co
25. Wonderlic
Wonderlic's office is located in Illinois, United States.
Wonderlic is a company that offers solutions for adding and managing candidates. It helps to review and compare incoming applicants, access results, send invitations, and launch test administrations.
Organizations use WonScore from Wonderlic to make more informed hiring decisions. WonScore assesses and ranks potential employees in the areas scientifically proven to predict job performance.
Benefits offered by Wonderlic:
Work from anywhere.
Four-day (32-hour) work week.
21 days of PTO plus a paid company shutdown from 12/26 to 12/31
True work/life balance and flexible work arrangements.
Internet stipend.
Competitive compensation and benefits.
Paid parental and primary caregiver leave.
Medical, dental, vision, FSA, and HRA.
Short-term and long-term disability, life, and AD&D insurance.
Pet insurance.
401k plan for retirement.
Check out their career page for more information.
Wonderlic's contact: jobs@wonderlic.com / +1 866-726-7301
Final Thoughts On Remote Companies With 4 Day Work Week Jobs
I hope this list of remote companies offering 4 day work week jobs helps you land your next remote job.
Do you want access to 30,000+ more remote and flexible jobs? Click here.
I believe during remote interviews, we struggle more in answering the behavior questions properly and showcasing our soft skills. Candidates usually overlook this but preparing for behavioral rounds is very crucial.
You'll find a lot of Youtube videos on this topic. I would also recommend this course by Bob Firestone which has over 177 example answers that work for competency-based, KSA, situational, structured, and behavioral interviews.
Make sure you send a cover letter along with your resume when applying for remote jobs. Simply sending a CV and hoping to get a call back is really not a great way to show the company that you are interested in their job.
You can download the resume and cover letter templates that helped me get my first remote job by going HERE.
And never forget to use the free Chrome plugin, Grammarly, while writing your resumes, emails, and cover letters. This would highlight any silly grammatical mistakes and save you from possible embarrassment as a job seeker.
Have you joined as a remote employee for any of the listed companies? How was your experience? Do let us know in the comments.
If you find this article helpful, kindly share it with your friends. You may also Pin the above image on your Pinterest account. Thanks!
---
Did you enjoy this article?
---
Abhigyan Mahanta
Hi! I'm Abhigyan, a passionate remote web developer and writer with a love for all things digital. My journey as a remote worker has led me to explore the dynamic landscape of remote companies. Through my writing, I share insights and tips on how remote teams can thrive and stay connected, drawing from my own experiences and industry best practices. Additionally, I'm a dedicated advocate for those venturing into the world of affiliate marketing. I specialize in creating beginner-friendly guides and helping newbie affiliates navigate this exciting online realm.
---
If you're a teacher searching for remote English tutor jobs, then you would certainly benefit…