Following are the top companies with remote jobs in Washington, USA.
Sometimes, the companies offering remote jobs in Washington do not publicly advertise all the remote job roles that they are hiring for.
So, if you don't see your preferred role listed with the remote companies, you can email the company and ask if they are also hiring remotely in your preferred department.
[ Note: Some of these companies keep changing the links to their career page. As of now, all links are working correctly. If you encounter a 404 error, kindly let me know in the comments and I'll update them ASAP. Thanks! ]
Disclosure: Please note that some of the links below are affiliate links and at no additional cost to you, I'll earn a commission. Know that I only recommend products and services I've personally used and stand behind.
1. Karat
Karat's office in Washington is located in Seattle. They are open to remote candidates within the U.S.
Karat's purpose is to provide opportunities for engineers and companies alike, and their mission is to make every interview predictive, fair, and enjoyable.
Karat helps companies hire smarter and grow faster, and create more opportunities for software engineers.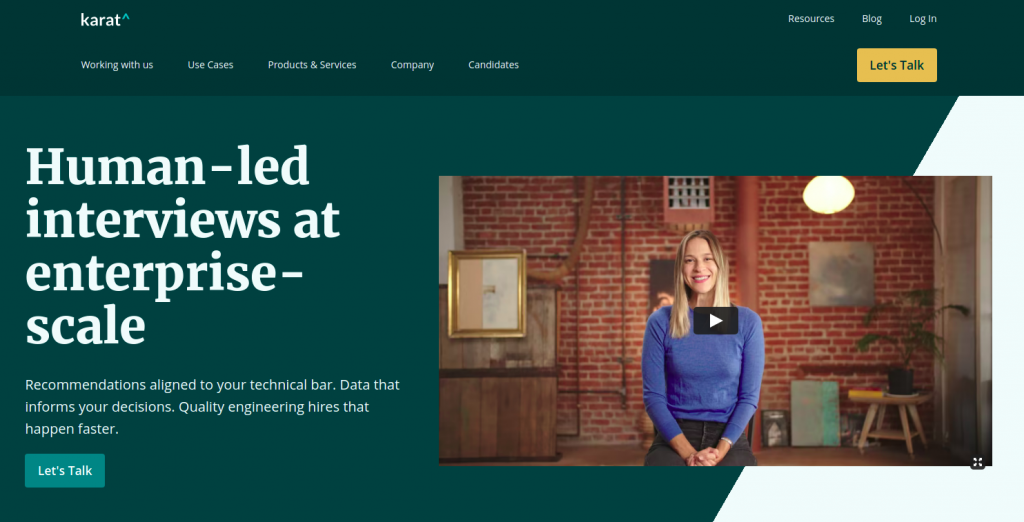 Karat usually hires in the following departments remotely: Content Management, Data Analytics, Software and IT, Legal, Finance, Marketing, Operations, Product Management, and Sales.
Aside from having a flexible working environment, you'll get unlimited time off, 401k, and other health benefits.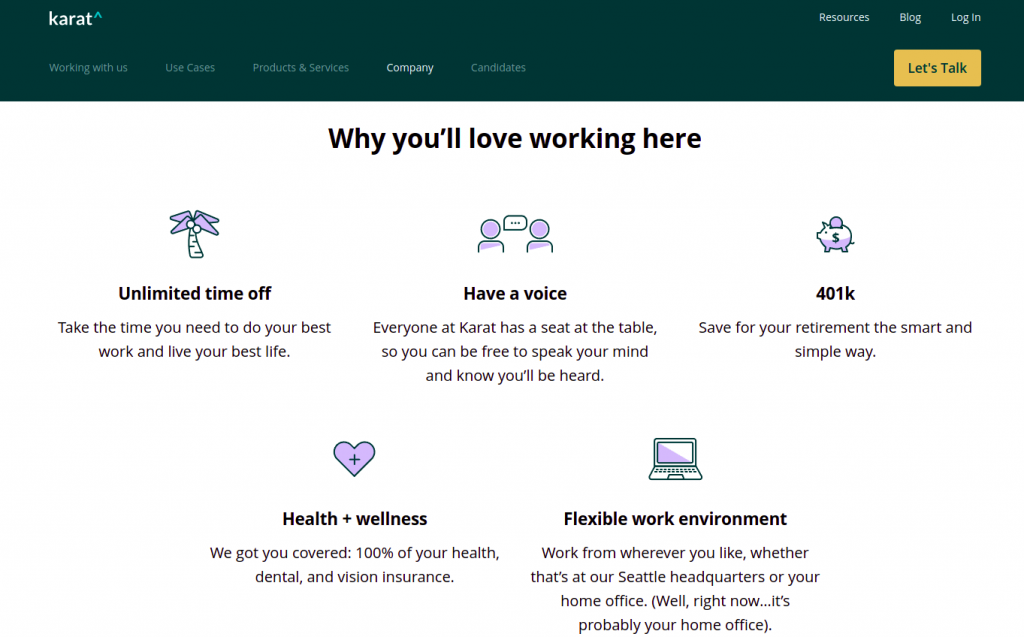 Check out their career page for more information.
Karat's contact: hello@karat.com / +1 509.761.9141
2. SoFi
SoFi's office in Washington is located in Seattle.
SoFi has helped transform the Fintech industry by creating financial products and services that help people borrow, save, spend, invest, and protect their money better, so they can achieve financial independence and realize their ambitions.
Whether it's owning a home, saving for retirement, paying off their student loans, or helping our members invest, SoFi will guide you throughout the process.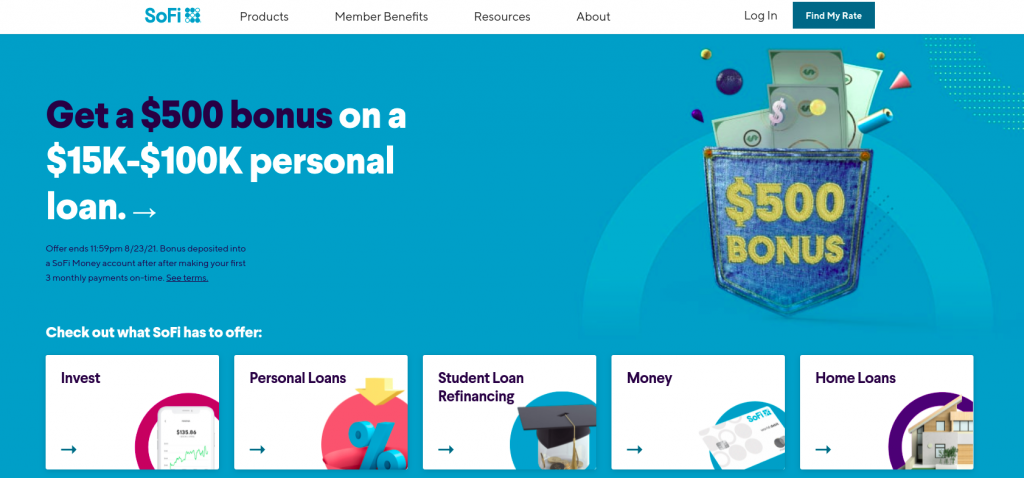 SoFi usually hires in the following departments remotely: Design, Engineering, Product, IT, and Accounting.
SoFi employees receive comprehensive health, vision, dental, life insurance, and disability benefits – as well as flexible time off, fitness, fertility, and family planning options.
They also contribute $200 per month toward your student loans to help pay down your debt – plus free financial classes.

Check out their career page for more information.
SoFi's contact: (833) 277-SOFI (7634)
3. eXp Realty
eXp Realty's office in Washington is located in Bellingham.
eXp Realty provides agents with the tools and services required to grow their businesses. This includes but is not limited to, lead-generation software, transaction management, content marketing tools, and optional advertising support.
Their proprietary platform gives agents autonomy and greater visibility into important business metrics such as transactions, commissions, capping status, and awards.
Agents at eXp Realty can receive revenue share from the sales activity of the productive agents they sponsor into the company. Revenue share is paid by eXp Realty and doesn't reduce agent commission.
eXp Realty usually hires in the following roles remotely: Transaction Processing Concierge, Senior Transaction Coordinator, Site Reliability Engineer, Broker In Charge, Financial Analyst, Real Estate Collections Specialist, etc.
Their employees can expect first-class training, an unmatched rewards & benefits package, plus the flexibility and tools that they need to realize their full potential.
Check out their career page for more information.
eXp Realty's contact: +1 800-586-1585
4. Redapt
Redapt's office in Washington is located in Woodinville.
Redapt serves organizations of all sizes, from startups to Fortune 500 companies, with customized IT services and solutions.
Redapt helps organizations find and leverage the right tools to drive innovation, increase sales velocity, adopt emerging technology, and quickly react to challenges from outside your industry.
Redapt usually hires in the following roles remotely: Analytics Value Engineer, Data Architect, Cloud Solutions Architect, Enterprise Sales Executive, Cloud Solutions Architect, Technical Account Manager, Business Intelligence Architect, etc.
Redapt believes in the importance of having a healthy life outside of the office. Redapt encourages creativity and innovation with great career growth, while also providing training to expand your knowledge of emerging technologies.
Check out their career page for more information.
Redapt's contact: (425) 882-0400 / results@redapt.com
5. Polly
Polly's office in Washington is located in Seattle.
Polly is an engagement app purpose-built for Slack and Microsoft Teams. Polly helps internal teams of all sizes make smarter, data-driven decisions, instantly.
The company's mission is to make it easy for teams to measure their work. Polly can be used with Slack, Microsoft Teams, and Zoom.
Polly can help you drive deeper engagement and better decision-making throughout your organization with a collection of real-time feedback tools: Q&A, icebreakers, trivia, and more.
Polly usually hires in the following roles remotely: Senior Product Manager, Product Design Manager, Full Stack Software Engineer, Customer Lifecycle Marketing Manager, Senior Data Analyst, Director of Growth marketing, etc.
Polly believes that people can solve any problem as long as they are determined and tenacious. 'Own the problem; own the solution' is their mindset when they are looking for new candidates.
They invest in your physical and mental well-being. That's why they cover medical, dental, and vision insurance for you and 90% for your dependents.
They are a remote-first company and will provide you with all the tools you need to do your best work comfortably.
That includes Macbook, dongles, keyboards, and curios. You'll also get unlimited PTO, paid holidays, and flexible work schedules so you have the freedom to disconnect, refresh, and reflect.
Check out their career page for more information.
Polly's contact: 1-888-707-6559
6. DomainTools
DomainTools' office in Washington is located in Seattle.
DomainTools helps security analysts turn threat data into threat intelligence. They perform risk assessments, help profile attackers, guide online fraud investigations, and map cyber activity.
They believe in a safe, secure, and open internet for everyone. Their mission is to provide relevant and timely internet visibility to empower their customers to protect what matters.
DomainTools usually hires in the following roles remotely: Senior Software Engineer, Director of Product Marketing, Principal Data Architect, Security Researcher, Enterprise Solutions Engineer, Integrations Solutions Engineer, etc.
DomainTools offers a fast-paced, customer-focused work environment that offers a good fit for people who like to tackle big data problems and help clients prevent cyberattacks and protect their brands.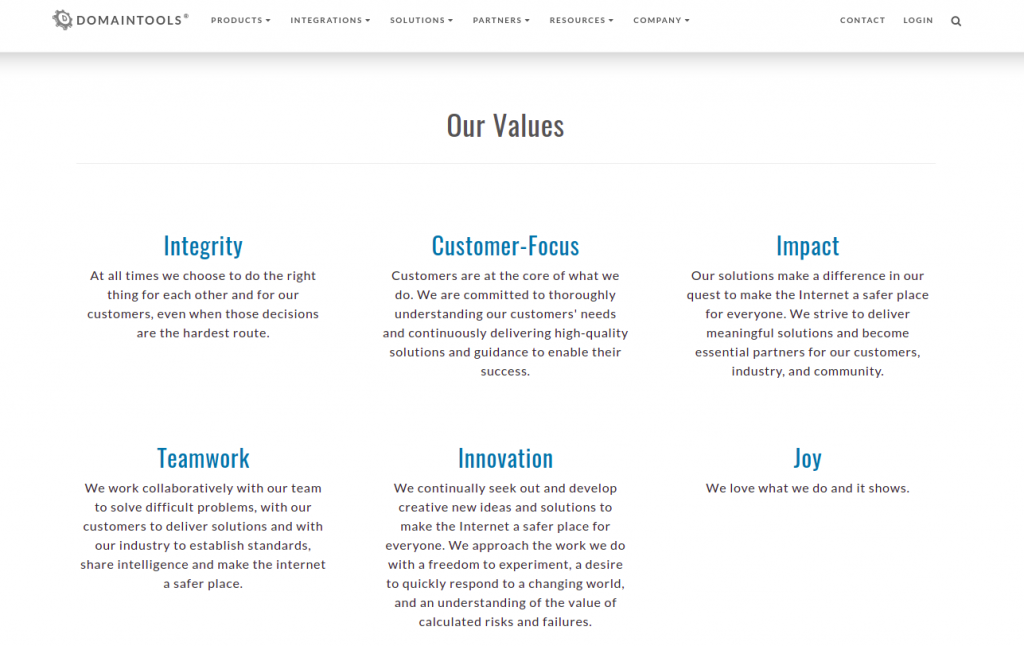 Check out their career page for more information.
DomainTools' contact: (206) 838-9020
7. Covestic
Covestic's office in Washington is located in Kirkland.
Covestic delivers solutions that are based on industry best practices but customized to meet the unique needs of each client.
They are a world-class consulting practice that implements technology solutions to help clients realize greater value from their technology investments, which enables them to rapidly scale and grow their business.
Covestic usually hires in the following roles remotely: Senior ServiceNow Technical Consultant, Senior Front End Developer, ServiceNow Business Analyst and Trainer, ServiceNow Alliance Director, eCommerce Release Manager, etc.
Covestic recognizes that its success depends solely on its team members' strength and willingness to work together.
Their employees are known to be innovative, passionate, and service-minded and collaborate with each other creatively to build a rewarding and healthy work environment.
Covestic offers several 401k options to choose from, as well as, a premier package for Medical, Dental, and Vision benefits for employees and their families.
Check out their career page for more information.
Covestic's contact: (425) 803-9889
8. Possible Finance
Possible Finance's office in Washington is located in Seattle.
Possible Finance believes all Americans deserve financial health and freedom regardless of their financial status. In fact, they even approve borrowing up to $500 for people with bad credit without considering their FICO score.
The company aims to serve its customers with accountability, kindness, and transparency. They are tackling the problem of unequal distribution of financial opportunities and they want to create a culture of financial fairness in communities that are commonly underserved.
Possible Finance usually hires in the following roles remotely: Accounting Manager, Senior FP&A Manager, Director of Credit Risk, Contract Recruiter, Compliance Manager, Legal Counsel, Data Engineer, QA Automation Engineer, Senior Software Engineer, etc.
The company is known for its fast-paced and flexible environment and promotes work arrangements like full-time jobs with 100% remote flexibility to work anywhere in the United States with no travel requirements.
Possible Finance lays emphasis on collaboration, transparency, and getting things done. Besides the work, employees enjoy equity in the company, excellent medical benefits, a 401k plan, and discretionary vacation.
Check out their career page for more information.
Possible Finance's contact: (206) 202-5115
9. Vitalware
Vitalware's office in Washington is located in Yakima.
Vitalware is a SAAS company that aims to make healthcare easier. They offer advanced knowledge-sharing and intuitive cloud-based technologies to businesses in the healthcare marketplace.
Vitalware's products are used in almost 600 healthcare systems and feature documentation improvement and auditing, billing, and coding solutions. They also design and deliver healthcare SaaS technology that has created a new standard of excellence for mid-revenue cycle solutions.
Vitalware usually hires in the following roles remotely: Analytics Engineer, Data Analyst, Staffing Partner, Product Implementation Consultant, DataOps Engineer, Senior Salesforce Developer, Quality Assurance Analyst, Software Engineer, Customer Success Project Manager, etc.
The company offers flexible work arrangements, and has a virtually connected workforce, with employees across the nation.
Vitalware offers a robust 401k retirement plan, medical, dental, and vision insurance plans for full-time employees and their families, and voluntary life and long-term disability insurance plans.
Check out their career page for more information.
Vitalware's contact: (855) 464-2310
10. EagleView
EagleView's office in Washington is located in Bellevue.
The Company offers proprietary technology and methods to provide scalable, efficient, and highly accurate 3D measurements.
Their property measurements are calculated down to the individual image pixel for the highest degree of accuracy.
EagleView believes the key to its success is to make its work environment a fun, innovative, and exciting place to be, and it has been distinguished as the Best Place to Work multiple times.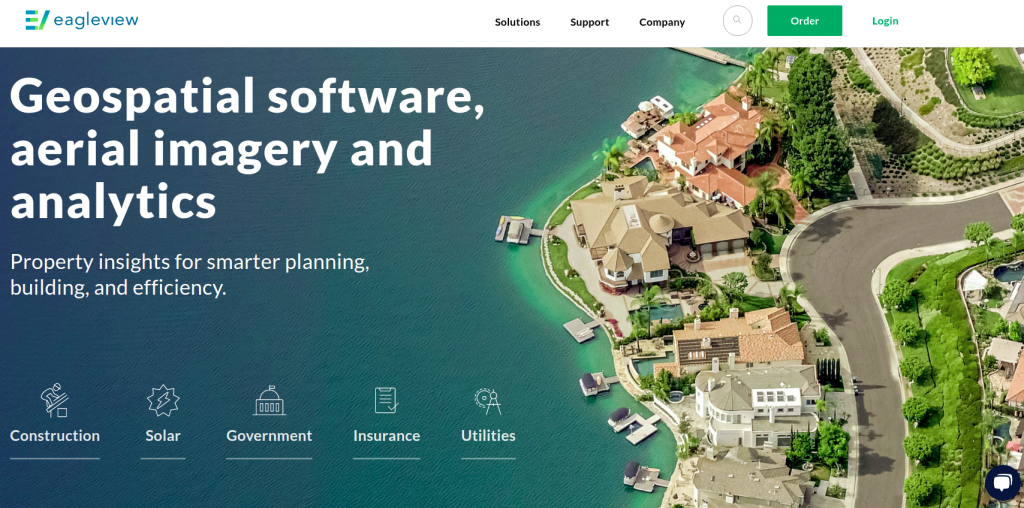 EagleView usually hires in the following roles remotely: Customer Support Specialist, SQL Server Database Administrator, Senior Analyst Financial Planning & Analysis, Senior Recruiter, Data Architect, Business Intelligence Lead, Inside Sales Representative, etc.
EagleView maintains a "work-hard, play-hard" culture, embraces diversity, supports its associates' ambitions, and has provided eligible staff members with benefits and perks.
Benefits include medical and dental insurance, retirement planning, tuition assistance, flexible paid time off, a Women in Technology Initiative, trivia nights, participation in community outreach programs, and more.
Check out their career page for more information.
EagleView's contact: +1 855-984-6590
Final Thoughts On Remote Jobs in Washington
I hope this list of companies with remote jobs in Washington helps you land your next remote job.
Do you want access to 30,000+ more remote and flexible jobs? Click here.
I believe during remote interviews, we struggle more in answering the behavior questions properly and showcasing our soft skills. Candidates usually overlook this but preparing for behavioral rounds is very crucial.
You'll find a lot of Youtube videos on this topic. I would also recommend this course by Bob Firestone which has over 177 example answers that work for competency-based, KSA, situational, structured, and behavioral interviews.
Make sure you send a cover letter along with your resume when applying for remote jobs. Simply sending a CV and hoping to get a call back is really not a great way to show the company that you are interested in their job.
You can download the resume and cover letter templates that helped me get my first remote job by going HERE.
And never forget to use the free Chrome plugin, Grammarly, while writing your resumes, emails, and cover letters. This would highlight any silly grammatical mistakes and save you from possible embarrassment as a job seeker.
Have you joined as a remote employee for any of the listed companies? How was your experience? Do let us know in the comments.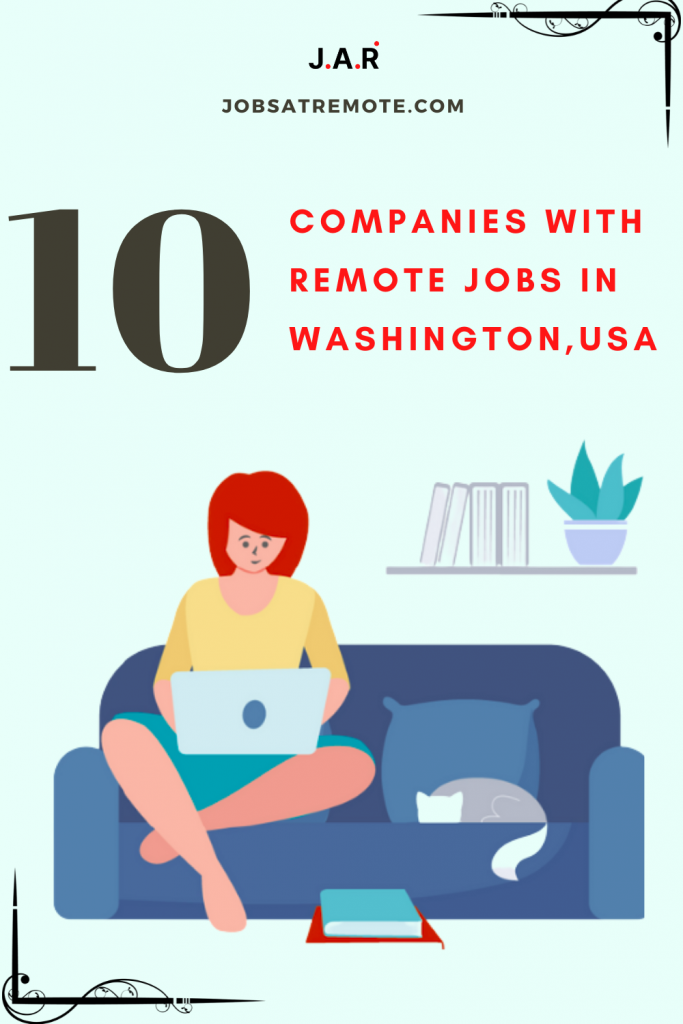 If you find this article helpful, kindly share it with your friends. You may also Pin the above image on your Pinterest account. Thanks!
---
Did you enjoy this article?
---
Abhigyan Mahanta
Hi! I'm Abhigyan, a passionate remote web developer and writer with a love for all things digital. My journey as a remote worker has led me to explore the dynamic landscape of remote companies. Through my writing, I share insights and tips on how remote teams can thrive and stay connected, drawing from my own experiences and industry best practices. Additionally, I'm a dedicated advocate for those venturing into the world of affiliate marketing. I specialize in creating beginner-friendly guides and helping newbie affiliates navigate this exciting online realm.
---
If you're a teacher searching for remote English tutor jobs, then you would certainly benefit…