These are the top remote companies offering remote jobs in Montana, USA.
Sometimes, the companies offering remote jobs in Montana do not publicly advertise all the remote job roles that they are hiring for.
So, if you don't see your preferred role listed with the remote companies, you can email the company and ask if they are also hiring remotely in your preferred department.
[ Note: Some of these companies keep changing the links to their career page. As of now, all links are working correctly. If you encounter a 404 error, kindly let me know in the comments and I'll update them ASAP. Thanks! ]
Disclosure: Please note that some of the links below are affiliate links and at no additional cost to you, I'll earn a commission. Know that I only recommend products and services I've personally used and stand behind.
1. onXmaps
onXmaps's office in Montana is located in Missoula.
onXmaps is a company that provides mobile apps and geospatial data for hunting and outdoor recreation activities.
The company aggregates nationwide data on property ownership, trails, permitted land use, and other parameters. The company leverages GPS and mapping technologies to deliver customized information to users, tailored to their off-pavement activities and locations.
onXmaps was named JSEC 2021 Employers of Choice.
onXmaps usually hires in the following roles remotely: Senior Android Engineer, QA Engineer, Senior iOS Engineer, Senior Web Engineer, Senior Interactive Product Designer, Strategic Business Analyst, Product Manager – Content, Marketing Automation Manager, Growth Marketing Specialist, Senior PostgreSQL Engineer, etc.
Beyond competitive salaries, incentive stock options, comprehensive medical benefits, insurance, paid time off and paid family leave, the company allows employees to use their 401(k) company match to help pay off student loans.
onXmaps also offers discounts for industry-leading outdoors brands and paid company outdoor excursions.
During the pandemic, onXmaps has provided employees with a stipend for setting up their home offices and assisting with expenses brought on by the shift to working from home.
There is also a Get Out, Get Active stipend, which employees can spend on outdoor-related activities and equipment, such as purchasing National Park passes, a mountain bike or cross-country skis to use during lunch breaks, or attending an avalanche safety course.
Check out their career page for more information.
onXmaps' contact: help@onxmaps.com / (406) 540-1600
2. Thermo Fisher Scientific
Thermo Fisher Scientific's office in Montana is located in Agawam.
Thermo Fisher Scientific is an American provisioner of scientific instrumentation, reagents and consumables, and software services. The company helps in accelerating life sciences research, solving complex analytical challenges, improving patient diagnostics, and increasing laboratory productivity.
Thermo Fisher Scientific has won Individual Attribute Awards in On-Time Delivery, Reputation, Right First Time, State-Of-The-Art, and Strength Of Science. The company has also won CMO Leadership Awards across six categories: Capabilities, Compatibility, Expertise, Quality, Reliability, and Service.
Thermo Fisher Scientific usually hires in the following roles remotely: Talent Acquisition Manager, Product Manager, Senior Quality Specialist, Technical Service Engineer, Sales Compensation Analyst, Customer Service, Recurring Business Specialist, Data Science Analyst, Export Sales Account Manager, Portfolio Manager, etc.
The company offers tax-advantaged savings and spending accounts, commuter benefits, optional group legal coverage, and opportunities for company Health Savings Account (HSA) contributions.
You'll get company-paid disability, accident, life insurance, and employee assistance programs, as well as, national medical, dental, and vision plans.
Thermo Fisher Scientific also offers retirement and savings programs, a 401(k) U.S. retirement savings plan that includes generous company-matching contributions of 100% of your contributions up to 6%.
The company's employee discount program helps colleagues save on thousands of products and services and their Employees' Stock Purchase Plan (ESPP) offers eligible colleagues the opportunity to purchase company stock at a discount.
Check out their career page for more information.
Thermo Fisher Scientific's contact: (413) 789-7800
3. Providence
Providence's offices in Montana are located in Missoula.
Providence is a non-profit, Catholic health care system operating 34 hospitals, 600 physician clinics, 22 long-term care facilities, 19 hospice & home health programs, and 693 supportive housing units in 14 locations.
Providence is recognized by Healthgrades for top 5% in the nation for Orthopedic Services (3 years in a row); and Overall GI Services (4 years in a row); and Patient Safety (2017-2020).
Providence was also a recipient of the Healthgrades Critical Care Award (4 years in a row) and was named among the top 10 percent in the nation for Critical Care (4 years in a row).
Providence usually hires in the following roles remotely: Principal Workforce Strategy Consultant, Education Standards Specialist, Coding Compliance Audit, Coverage Analyst, Finance Manager, Software Engineer, Clinical Documentation Specialist, Employee Relations Consultant, Senior Clinical Data Engineer, Accounting Analyst, etc.
Providence offers medical, dental, vision, pet, legal, and life insurances. You'll also receive flexible spending accounts, PTO, home & auto insurance, identity & credit protection, and commuter benefits.
The company also offers tuition reimbursement, financial assistance to help develop your skills and achieve your career goals. Furthermore, you'll receive a 401(k) plan with employer matching, annual discretionary contribution, and diverse investment funds.
As an employee of Providence, you get access to their various wellness programs, such as, 'Caregiver Assistance Program' which supports your mental health; 'Back-up Child and Elder Care', which helps with planned and unplanned care disruptions for your children or elders; digital programs to manage weight and risk of developing diabetes and heart disease, among others.
Check out their career page for more information.
Providence's contact: 1-888-432-5464
4. Perficient
Perficient's office in Montana is located in Bozeman.
Perficient is the leading digital transformation consulting firm serving Global 2000 and enterprise customers throughout North America.
Perficient enables clients to improve productivity and competitiveness, grow and strengthen relationships with customers, suppliers & partners, and reduce costs.
The company serves clients from a network of offices across North America and offshore locations in India and China. Traded on the Nasdaq Global Select Market, Perficient is a member of the Russell 2000 index and the S&P SmallCap 600 index.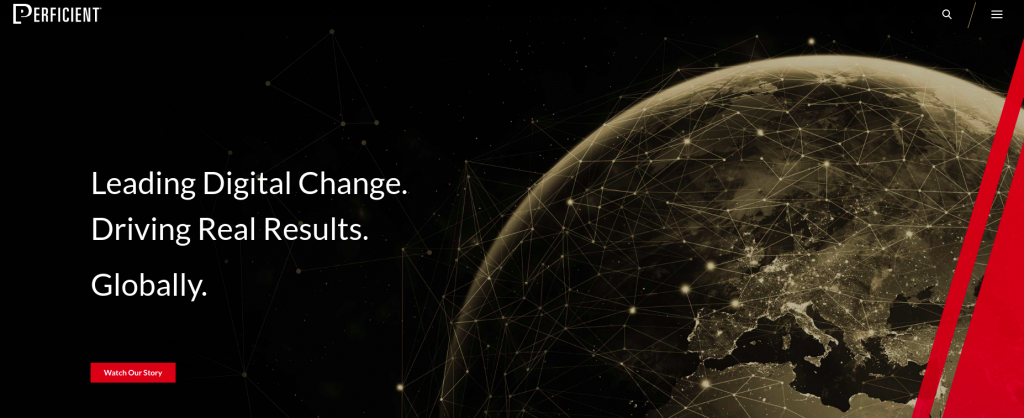 Perficient usually hires in the following roles remotely: Senior Technical Project Manager, Lead UI Developer, Adobe Technical Architect, Senior Front-End Developer, Azure Data Engineer, Java Developer, Business Analyst, Data & Analytics Engineer, Senior Automation Tester, Salesforce Solutions Architect, Web Content Analyst, etc.
Perficient offers competitive benefit options that provide opportunities for personal choices, including plans for your dependents.
You get the opportunity to work in a flexible schedule, as management believes in a flexible, paid-time-off policy that gives you have the chance to balance all the essentials to being your best self.
The company also offers employee stock purchase plans, retirement options up to $500 HSA contribution, Perficient perks discount program, and 24/7 access to the Udemy learning platform.
Check out their career page for more information.
Perficient's contact: 406-551-7500
5. Figure
Figure's office in Montana is located in Bozeman.
Figure leverages Provenance blockchain for loan origination, servicing, financing, and now private fund services. The company is transforming financial services through blockchain, bringing speed, efficiency, and savings to both consumers and institutions.
Figure has unveiled a series of fintech firsts across the capital markets, investment management, and banking & payments sectors.
The company has a remote-friendly culture that enables employees to do their best work from wherever life takes them within the United States.
Figure usually hires in the following roles remotely: Head of Compliance, Customer Success Associate, Servicing Operations Associate, Workforce Reporting Analyst, Principal Data Scientist, Senior Product Designer, Business Operations Analyst, DevOps Engineer, Senior Software Engineer, Senior Accountant, Partnership Marketing Manager, Talent Acquisition Partner, etc.
The company provides employer-funded comprehensive health, vision, dental insurance, and wellness program for employees and their dependents.
You'll also receive employer-funded life & disability insurance coverage, company HSA, FSA, Dependent Care, 401k, and commuter benefits.
Additionally, Figure offers up to 12 weeks of paid family leave, an equity stock options package, a quarterly performance-based bonus, flexible time-off, continuing education reimbursement, and a home office plus technology stipend for remote work.
Check out their career page for more information.
Figure's contact: help@figure.com / 888-819-6388
6. FullStack Labs
FullStack Labs' office in Montana is located in Billings.
FullStack Labs is a software company dedicated to building user-friendly and cost-effective web and mobile applications that significantly improve business operations for clients.
The company helps organizations like Uber, GoDaddy, MGM, Siemens, Stanford University, and the State of California build distributed software development teams, and deliver transformational digital solutions.
They offer a variety of services to help clients manage existing applications, from maintenance and debugging, to ongoing feature development, DevOps, and general support.
FullStack Labs specializes in software development, mobile app development, web app development, web design, UI / UX design, iPhone development, android development, and team augmentation.
FullStack Labs usually hires in the following roles remotely: Technical Project Manager, QA Automation Engineer, Manual QA Professional, Business Intelligence Developer, C#/.Net Developer, Elixir Developer, Ember.js Developer, Flutter Developer, Golang Developer, IOS Developer, Java Developer, Microsoft SQL Database Administrator, Technical Hiring Manager, React + Ruby on Rails Developer, etc.
The company is a remote-first company and offers health, dental, vision insurance, along with PTO that covers vacation, sick leave, maternity and paternity leave, and holidays.
FullStack Labs offers a 401k plan with a 100% match on the first 3%, and a 50% match on deferrals between 3% and 5%, for a total match of 4%.
You'll also receive up to 19 days of paid vacation and five days of paid sick leave, plus federal holidays. If you choose, you can also opt for overtime and work 50+ hour weeks, greatly increasing your annual pay.
Check out their career page for more information.
FullStack Labs' contact: +1 415-609-2453
7. Big Sky Health
Big Sky Health's office in Montana is located in Lone Peak, Big Sky.
Big Sky Health creates digital experiences that provide accountability, motivation, and information to people on their wellness journey.
The company has developed numerous products to empower users to lead prolonged and healthy lives. These products include Zero, Less, and Oak, which are used for fasting, mindful drinking, and meditation & breathing, respectively.
Big Sky Health strives to leverage technology and knowledge that can be adapted and personalized to each individual user.
Big Sky Health usually hires in the following roles remotely: Content Marketing Specialist, Product Manager, Talent Acquisition Director, iOS Developer, Director of Social and Community, Social Media Manager, Vice President of Marketing, UX Designer, Copywriter, Data Visualization Designer, Customer Support Representative, Android Developer, etc.
Big Sky Health is a 100% remote company, with team members working from their homes in Los Angeles, Toronto, Lisbon, Nairobi, and Big Sky, Montana.
The company offers competitive salaries and benefits, flexible time off, and a stipend for making your workspace work for you. However, the company does require employees to have some overlapping hours with Mountain Time working hours.
Additionally, you'll receive 12-weeks of paid parental leave, teamwide days off to recharge, and an annual stipend dedicated to your professional development.
Check out their career page for more information.
Big Sky Health's contact: (415) 691-7437
8. T-Mobile
T-Mobile's office in Montana is located in Helena.
T-Mobile is engaged in providing wireless communications services. The Company provides wireless services to postpaid, prepaid, and wholesale customers.
T-Mobile provides service, devices, and accessories across its flagship brands, T-Mobile, Metro by T-Mobile, and Sprint, through its owned and operated retail stores, as well as through its websites, T-Mobile app, and customer care channels.
Furthermore, the company sells devices to dealers and other third-party distributors for resale through independent third-party retail outlets and a variety of third-party websites.
In 2021, T-Mobile won awards for Best Company Perks & Benefits, Best Leadership Teams 2021, Best Marketing Team 2021, Best Places to Work in Seattle 2021, and Best Global Culture 2021.
T-Mobile usually hires in the following roles remotely: Contract Compliance Manager, Business Chat Representative, Credit Risk Underwriting Manager, Technology Solutions Managers, Legal Analyst, Campaign Manager, Senior Designer, Software Engineer, Adtech Web Developer, Scrum Master, Sales Account Executive, etc.
T-Mobile offers medical, dental, and vision insurance along with 3 weeks of fully paid parental leave and up to $2400/year for childcare expenses.
The company also provides $1,000 TMUS Stock for every employee and tuition assistance for both FT and PT employees. Apart from that, you will receive 11 paid holidays per year and up to 232 hours per year of PTO based on the time you've spent at the company.
And yes, there is also a 401k savings plan, 3.5 weeks of vacation, 75% off your T-Mobile phone plan, tuition reimbursement, company discounts, and other benefits.
Check out their career page for more information.
T-Mobile's contact: 406-502-1810
9. Consumer Direct Care Network
Consumer Direct Care Network's offices in Montana are located in Missoula and Billings.
Consumer Direct Care Network is a healthcare services company that supports people and families of all ages including children, older adults, and people with disabilities, to remain safe, healthy, and independent in their own homes.
The company offers diverse services, including in-home care, personal assistance, financial-management services, transportation assistance, recovery care, medication reminders, social services, recreation, and behavioral health support, among others.
Consumer Direct Care Network also has extensive experience working with varying financial arrangements, such as Medicaid, Medicare, private insurance, and clients who pay for their own care.
Consumer Direct Care Network usually hires in the following roles remotely: Payroll Coordinator, Service Coordinator, Accountant, Billing Analyst, System Analyst, IT Operations Data Analyst, Tribal Liaison, Caregiver, Software Development Manager, Marketing Coordinator, Talent Advisor – Recruiter, etc.
Consumer Direct Care Network offers medical and supplemental benefits along with short-term & long-term disability insurance.
The company also provides flexible spending accounts, holidays & sick leave, and Paid Time Off for the things you love to do.
Consumer Direct Care Network also contributes to an employee's 401(k) account. Moreover, the company provides professional training to help advance your skills for career development.
Check out their career page for more information.
Consumer Direct Care Network's contact: 866-438-8591
10. Eide Bailly
Eide Bailly's office in Montana is located in Billings.
Eide Bailly is a regional certified public accounting and business advisory firm with diverse talents, industry experience, and service specialties.
Eide Bailly's service offerings focus on three key business issues: digital transformation, optimization, and future readiness. Digital transformation includes services such as data analytics, technology consulting, implementation and integration, cybersecurity, and overall advice and guidance.
Optimization provides operational reviews, bookkeeping, tax planning and consulting, audit and assurance, human resource consulting, cost segregation studies, and more. Future readiness includes services such as risk advisory, wealth planning, fraud and forensic advisory, ownership transition, R&D, and more.
The company's full-time staff have access to an excellent mentoring & career advisory program and an "Xchange" program that allows them to rotate through different departments and specialties.
Eide Bailly usually hires in the following roles remotely: Tax Associate, Audit Manager, Tax Manager, Integrations Consultant, Senior Data Engineer, Talent Acquisition Specialist, NetSuite Lead Consultant, HRIS Administrator, Salesforce Project Manager, Business Development Manager, NetSuite Developer, Data Analytics Manager, etc.
Eide Bailly offers health, dental, and vision insurance along with other benefits including Teladoc, Doctors Online, Health Advocate Services, and Pharmacy Discounts.
You'll also get a 401(k) retirement plan, Flexible Spending Accounts, financial & legal counseling, student loan refinancing assistance, life insurance, short and long-term disability plans, and business travel insurance.
The company also provides pet insurance, accident insurance, PTO, adoption assistance, matching donations, tuition & professional certification reimbursement, maternity/paternity leave, and mental health & relationship counseling.
Check out their career page for more information.
Eide Bailly's contact: 406-896-2400
Final Thoughts On Remote Jobs In Montana
I hope this list of companies with remote jobs in Montana, USA helps you land your next remote job.
Do you want access to 30,000+ more remote and flexible jobs? Click here.
I believe during remote interviews, we struggle more in answering the behavior questions properly and showcasing our soft skills. Candidates usually overlook this but preparing for behavioral rounds is very crucial.
You'll find a lot of Youtube videos on this topic. I would also recommend this course by Bob Firestone that has over 177 example answers that work for competency-based, KSA, situational, structured, and behavioral interviews.
Make sure you send a cover letter along with your resume when applying for remote jobs. Simply sending a CV and hoping to get a call back is really not a great way to show the company that you are interested in their job.
You can download the resume and cover letter templates that helped me get my first remote job by going HERE.
And never forget to use the free Chrome plugin, Grammarly, while writing your resumes, emails, and cover letters. This would highlight any silly grammatical mistakes and save you from possible embarrassment as a job seeker.
Have you joined as a remote employee for any of the listed companies? How was your experience? Do let us know in the comments.
If you find this article helpful, kindly share it with your friends. You may also Pin the above image on your Pinterest account. Thanks!
---
Did you enjoy this article?
These are the top remote companies offering remote jobs in Canada. Sometimes, the companies offering…