These are the top remote companies offering remote jobs in Alabama, USA.
Sometimes, the companies offering remote jobs in Alabama, USA do not publicly advertise all the remote job roles that they are hiring for.
So, if you don't see your preferred role listed with the remote companies, you can email the company and ask if they are also hiring remotely in your preferred department.
[ Note: Some of these companies keep changing the links to their career page. As of now, all links are working correctly. If you encounter a 404 error, kindly let me know in the comments and I'll update them ASAP. Thanks! ]
Disclosure: Please note that some of the links below are affiliate links and at no additional cost to you, I'll earn a commission. Know that I only recommend products and services I've personally used and stand behind.
Prefer watching a video instead?
Remote Jobs Alabama, USA Video:
1. ADTRAV
ADTRAV's office in Alabama is located in Birmingham.
ADTRAV provides travel management solutions for corporate, government, and non-profit (NGO) travel. Through innovative technology, custom solutions, and thorough data reporting, the company delivers increased efficiency and savings to their clients.
ADTRAV is the second largest government travel provider in the nation, serving federal, state, and local governments, with clients including entities as the Department of Commerce, the Department of Energy, and the GSA.
In 2020, ADTRAV earned the Best Org™ designation from CustomInsight for its exceptional employee scores in a wide range of important metrics, including engagement, strategic alignment, and manager competency.
The company has also been a finalist in the Birmingham Business Journal's 2022 "Best Places to Work" awards in the large business category.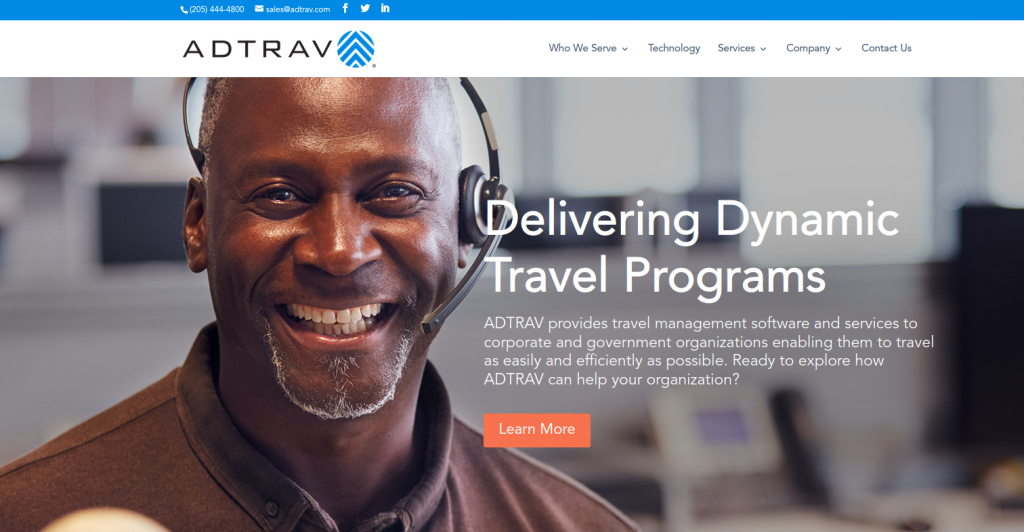 ADTRAV usually hires in the following roles remotely: Data Architect, Sales Representative, Travel Advisor, Group Air Agent, Digital Marketing Specialist, Marketing Manager, Corporate International Travel Consultant, Business Intelligence Manager, Senior Front End Developer, Global Lodging Services Associate, Business Development Executive, etc.
Being a travel management company, ADTRAV offers access to exclusive travel perks and deals for its employees. The company also provides flexible work hours and generous paid vacation plans.
In addition to competitive healthcare packages including medical, dental, eye care, short-term and long-term disability insurance, employees also receive 401k plans complete with bonus potential.
Employee feedback is regularly collected through CustomInsight, an industry-leading survey platform, and ADTRAV claims to consistently rank in the top 5% of companies from an employee engagement perspective.
Check out their career page for more information.
ADTRAV's contact: hr@adtrav.com / +1 205-444-4800
2. Regions Bank
Regions Bank's office in Alabama is located in Birmingham.
Regions Bank is a member of the S&P 500 Index and is one of the nation's largest full-service providers of consumer and commercial banking, wealth management, and mortgage products and services.
Regions Bank serves customers across the South, Midwest and Texas, and operates approximately 1,400 banking offices and 2,000 ATMs. The Bank provides services related to checking and savings accounts, mortgages, credit cards, auto and personal loans, and more.
Regions Bank has earned the Gallup Exceptional Workplace Award (GEWA) for six consecutive years and has also been awarded as a Best Place to Work for LGBTQ Equality.
Regions Bank usually hires in the following roles remotely: Salesforce Developer, Software Engineer, Mulesoft Administrator, Cryptography Engineer, IT Data Engineer, Product Manager, DevOps Engineer, Enterprise Transformation Partner, CIAM Security Engineer, Digital Product Owner, Database Reporting Analyst, Customer Authentication Engineer, Enterprise Solutions Architect, Data Visualization Designer, Quality Assurance Automation Engineer, etc.
Regions Bank offers health benefits with coverage options including medical, dental, vision insurance, flexible spending, health savings accounts and more.
Employees also receive opportunities for retirement 401(k) plan saving and investing with company match, associate banking, discounts, and financial tools.
In addition to education benefits that are available to all full-time and part-time employees on their first day of employment, Regions Bank also offers life insurance, paid vacation, paid sick leaves, parental leaves, as well as programs for Employee Assistance, Associate Volunteering, and Matching Gifts.
Check out their career page for more information.
Regions Bank's contact: askregions@regions.com / +1 800-734-4667
3. Fleetio
Fleetio's office in Alabama is located in Birmingham.
Fleetio is an all-in-one fleet management service that's built to streamline some of the most common functions and slowdowns experienced by fleet managers.
Fleetio comes with a built-in VIN decoder and will also send automatic reminders when it's time to renew a vehicle's license or registration. It also stores a complete activity history for each vehicle including assignments, location, and maintenance records.
Fleetio is trusted by thousands of fleets worldwide in major industries like construction, food and beverage, education, oil and gas, transportation, trucking, utility, waste management, and vehicle leasing as well as service providers and government agencies.
The company has been recognized as one of Birmingham's Best Places to Work by Birmingham Business Journal and has been named by B2B Reviews as a Top Fleet Management Software.
Fleetio usually hires in the following roles remotely: Associate General Counsel, Director of Mobile Engineering, Director of Quality Engineering, Director of Sales Development, Director of Sales – SMB, Senior Recruiter, Customer Success Specialist, Product Manager, Senior Salesforce Administrator, Senior Software Engineer, Corporate Technology Manager, Data Analyst, Engineering Manager, etc.
Fleetio has supported remote working since 2012 and offers a lucrative benefits package. The company offers 100% health/dental coverage for employees and 50% coverage for family, vision insurance, and incentive stock options.
Employees also receive a 401(k) plan with a match of 4%, 4 weeks of paid time off, 8 company holidays plus 2 floating holidays, parental and bonding leave, dependent care and medical flexible spending accounts.
Furthermore, you'll receive short and long-term disability insurance, community service funds, professional development funds, health and wellness initiatives, as well as a new Mac laptop plus new hire equipment stipend.
Check out their career page for more information.
Fleetio's contact: recruiting@fleetio.com / +1 205-718-7500
4. TruBridge
TruBridge's office in Alabama is located in Mobile.
TruBridge is a healthcare services company that offers a broad range of services, from consulting and managed IT to full business process outsourcing that spans the revenue cycle from end to end.
A member of the CPSI family of companies, TruBridge helps hospitals, physician clinics, and skilled nursing organizations become more efficient at serving their communities.
TruBridge has been recognized by Black Book Research as a top provider for End-to-End Revenue Cycle Management (RCM) Software Technology and for RCM Outsourcing Services for hospitals under 100 beds.
TruBridge usually hires in the following roles remotely: Coding Auditing & Training Lead, Healthcare Accounting Software Specialist, Marketing Ops Lead, Medical Billing Specialist, Inpatient Coder, Clinical Client Care Representative, Client Executive, Principal Engineer – FHIR, Marketing CoE Lead, Product Specialist, Cyber Security Analyst, RPA Developer, Azure IT Administration Specialist, Senior Data Engineer, etc.
TruBridge offers health insurance with multiple options, as well as a company matching 401k plan. You can see your profile on Fidelity Investments and manage where your money is being invested based on your investment plans.
The company also provides generous time off allotments, 10 paid holidays annually, employer-paid short term disability, life insurance, and paid parental leave.
Furthermore, you'll receive accidental death & dismemberment insurance, flexible spending account, health saving account, vision insurance, mental health care, dependent care assistance, and bereavement leaves.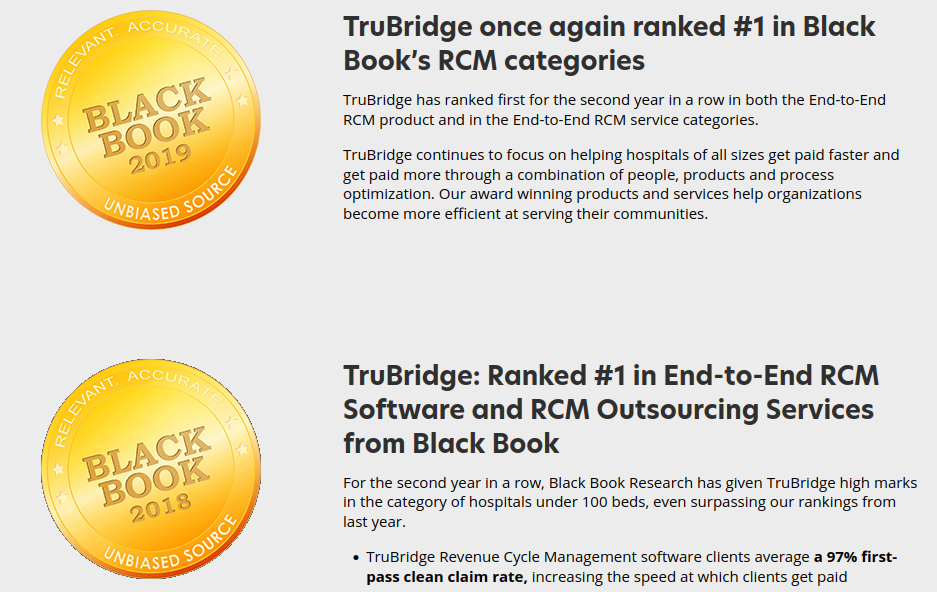 Check out their career page for more information.
TruBridge's contact: +1 877-543-3635
5. Protective Life
Protective Life's office in Alabama is located in Birmingham.
Protective Life is a Fortune 500 holding company that provides its subsidiaries with financial services through the administration, distribution, and production of insurance and investment products.
Through its subsidiaries, Protective Life offers life insurance, annuity and asset protection solutions and is helping more than 12 million people protect what matters most.
Subsidiaries owned by Protective Life Corporation include Protective Life and Annuity Insurance Company, Lyndon Insurance Group and its affiliates, MONY Life Insurance Company, and West Coast Life Insurance Company.
Protective Life has been awarded 2022 Great Place to Work Certification by Great Place to Work®, the global authority on workplace culture. The company has also been named Best Places to Work by the Birmingham Business Journal, as well as a Top Workplace by The Cincinnati Enquirer.
Protective Life usually hires in the following roles remotely: Regional Vice President, SAP Senior Analyst, Senior COBOL & Assembler Engineer, Bi-Lingual Customer Service Representative, Senior Internal Wholesaler, Senior Associate – Marketing Strategy, Actuary – Product, Retirement Relationship Manager, APD Field F&I Sales Trainer, SQL Developer, Lead Cloud Data Engineer, Data Analyst, etc.
Protective Life offers medical, dental, vision, and prescription drug plans and the costs are shared by the company and the employee.
The company provides the opportunity to contribute to a health care flexible spending account or health savings account. Protective Life also contributes money into health savings accounts and into a health care reimbursement account.
Protective Life's wellness benefits includes YMCA discount, incentive-based health and activity program, walking trail, health clinic with registered nurse, telemedicine, immunizations and health screenings, tobacco cessation support, maternity and paternity support program, and more.
Moreover, employees are encouraged to protect their overall well-being by engaging in ProHealth Rewards, Protective's platform to improve well-being while earning cash rewards.
You'll also receive a 401(k) plan with an employer match, and a pension plan funded by the company. Protective Life also offers company-sponsored education courses, a tuition reimbursement program and financial assistance to children of employees in need who wish to pursue a college education.
In addition, you'll get short-term and long-term disability coverage, supplemental long-term disability coverage, adoption assistance, life insurance for the employee and their eligible dependent, employee assistance program, paid time off, and paid parental leave.
Check out their career page for more information.
Protective Life's contact: informals@protective.com / +1 800-265-1545
6. EBSCO Industries
EBSCO Industries' office in Alabama is located in Birmingham.
EBSCO Industries are a uniquely diversified company with opportunities in information technology, sales, customer service, marketing, human resources, operations, manufacturing, accounting and finance.
EBSCO operates divisions and subsidiaries in 23 countries employing over 6,000 people. EBSCO Information Services, the largest of all EBSCO businesses, is the leading provider of discovery services, databases, and other information resources for libraries worldwide.
The company has consistently ranked among Forbes magazine's list of the top privately-held companies in the United States and has been named Best Places to Work by the Birmingham Business Journal in 2022.
EBSCO Industries usually hires in the following roles remotely: Senior Software Engineer, UX Insights Researcher, Clinical Decisions Implementation Manager, Medical Writer, Product Marketing Manager, Data Scientist, Content Development Editor, Technical Integrations Developer, Manager- Cloud Architecture, SaaS Solutions Consultant, Library Services Engineer, Business Data Analyst, Site Reliability Engineer, etc.
The EBSCO Savings and Profit Sharing Trust is one of the top benefits EBSCO offers. EBSCO contributes up to 15% of before-tax profits to its team members through annual profit sharing.
EBSCO provides multiple medical insurance plan options as well as medical spending account, dependent care spending account, mental health benefits, dental plan, vision plan, and employee assistance program.
The company also provides paid maternity and parental leave benefits at no cost to employees, short-term and long-term disability insurance, life insurance, and AD&D insurance.
EBSCO's Tuition Reimbursement Program allows full-time employees to be reimbursed for 75% of the tuition costs associated with approved courses or degree programs.
Additionally, you'll get travel assistance services and adoption assistance benefits. EBSCO has partnered with PerkSpot to offer employees exclusive discounts from a wide variety of popular national and local merchants.
Check out their career page for more information.
EBSCO Industries' contact: +1 205-991-6600
7. Dropified
Dropified's office in Alabama is located in Birmingham.
Dropified is a leading dropshipping automation company that offers everything store owners need to run a successful e-commerce business.
The company saves e-commerce owners hours of time by fully automating their drop shipping businesses. Dropified currently powers thousands of e-commerce stores.
Dropified has many powerful features, including product editing, availability updates, and importing reviews directly from the vendor.
It also fully automates the tedious task of order fulfillment so e-commerce stores can ship products to their clients without ever having to touch the product.
Dropified usually hires in the following roles remotely: Front End Developer, UI/UX Designer, Senior Full Stack Developer, Python-Django Developer, Senior Copywriter, Customer Success Specialist, Head of Marketing Data Operations, Product Owner, etc.
Dropified supports a 100% remote work culture and encourages people from all over the world to apply for the roles as long as they have a good internet connection.
All employees and contractors receive competitive wages, flexible working hours, bonus opportunities, the option to get paid weekly or monthly, and the opportunity to collaborate with talented team members in an environment that is fun and inspiring.
Check out their career page for more information.
Dropified's contact: support@dropified.com / +1 844-311-2873
8. Hexagon
Hexagon's offices in Alabama are located in Birmingham and Madison.
Hexagon is a well-known global leader in digital reality solutions, combining sensor, software and autonomous technologies.
The company empowers its customers to harness the rapidly-increasing amounts of data, putting it to work to boost efficiency, productivity, quality and safety across industrial, manufacturing, infrastructure, public sector and mobility applications.
Hexagon's technologies help produce actionable insights that enable better decision-making and intelligence across the asset lifecycle of industrial projects, leading to improvements in safety, quality, efficiency, and productivity, which contribute to Economic and Environmental Sustainability.
The company has over 24,000 employees in 50 countries and fully supports work from home culture.
Hexagon usually hires in the following roles remotely: Cloud Application Consultant, Application Security Engineer, Construction Sales Representative, Executive Industry Consultant – Manufacturing, Principal Software Developer, Product Owner, Regional Sales Manager, Sales Application Engineer, Technical Support Engineer, Strategy & Enablement Consulting Lead, Senior Solution Architect, Sales Development Representative, etc.
Hexagon offers a comprehensive benefits package including health insurance, dental and vision insurance, life insurance, health savings account, flexible spending account, disability and AD&D insurance, as well as mental health care plans.
The company also provides a 401k plan with a company match of 6%, performance bonus, paid maternity & paternity leaves, family medical leave, flexible working hours, and occupational accidental insurance.
You'll also get paid time off, paid holidays, tuition reimbursement, paid gym membership, and employee assistance program.
Check out their career page for more information.
Hexagon's contact: +1 800-345-4856 / +1 256-730-2048
9. Dotdash Meredith
Dotdash Meredith's office in Alabama is located in Birmingham.
Dotdash Meredith is the largest digital and print publisher in America and has a readership of nearly 200 million people.
The company publishes online articles and videos about various subjects across categories including health, home, food, finance, tech, beauty, lifestyle, travel, and education.
Dotdash Meredith operates brands including PEOPLE, Better Homes & Gardens, Verywell, FOOD & WINE, The Spruce, Allrecipes, Byrdie, REAL SIMPLE, Investopedia, and Southern Living.
The company has won multiple awards over the years such as 2022 Built-In NYC's Best Places to Work, 2022 Webby Awards, 2022 Telly Awards, and 2021 Forbes America's Best Employers.
Dotdash Meredith usually hires in the following roles remotely: Senior QA Engineer, Associate Commerce Editor, Senior Analytics Engineer, Senior Software Engineer, Senior Data Scientist, Art Director, VP of Design – Health & Finance, Account Executive, Senior HRIS Technical Analyst, Software Engineer Manager, etc.
Dotdash Meredith offers medical, dental, vision, prescription drug coverage, unlimited paid time off (PTO), adoption or surrogate assistance, donation matching, health savings and flexible spending accounts, and tuition reimbursement.
The company also provides basic life insurance, basic accidental death & dismemberment insurance, supplemental accident insurance, commuter benefits, short term and long term disability, and family care benefits.
You'll also receive a generous 401K savings plan with a company match program, 10-12 paid holidays annually, and generous paid parental leave for birthing and non-birthing parents.
In addition, the company offers voluntary benefits such as pet insurance as well as critical and hospital indemnity health insurance coverage.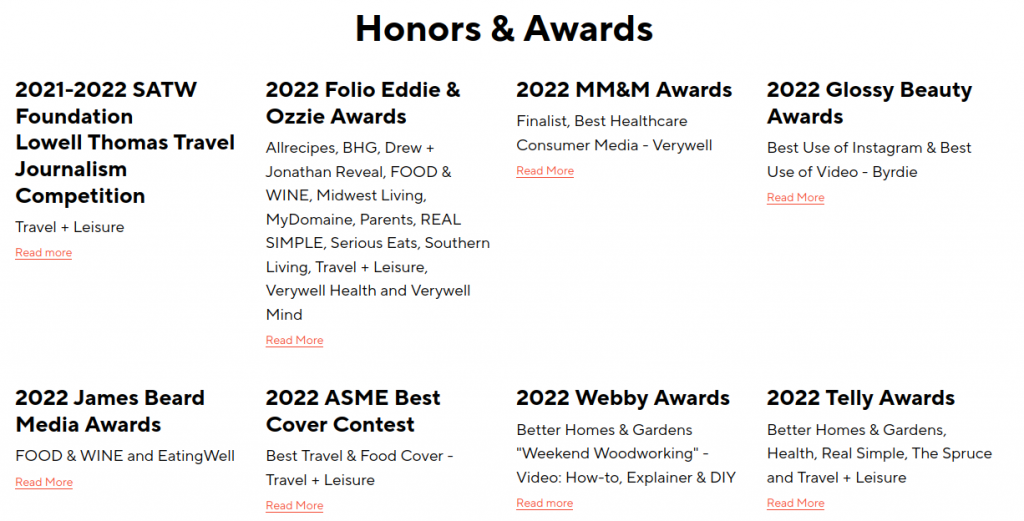 Check out their career page for more information.
Dotdash Meredith's contact: hrconcerns@dotdashmdp.com / +1 212-204-4000
CommentSold's office in Alabama is located in Huntsville.
CommentSold is a live video commerce platform that enables businesses and brands to create a live shopping experience for their customers. The company's mission is to democratize live video commerce for businesses of all sizes.
The company's technology continues to provide over 7,000 small businesses, mid-sized brands and retailers with best-in-class solutions for delivering engaging live video commerce experiences.
CommentSold's video commerce plugin technology, Videeo, allows any retailer or brand the ability to embed and go live with engaging, branded live video commerce experiences by easily integrating into their existing e-commerce stack.
CommentSold has received the 2019 Best in Use Award presented by Capterra.
CommentSold usually hires in the following roles remotely: Customer Growth Specialist, Engineering Team Lead, Software Engineer – Full Stack, Test Automation Engineer Lead, Information Security Director, Senior Video Software Engineer, Senior Android Developer, Solutions Engineer, DevOps Engineer, Senior Product Designer, Senior Recruiter, Senior Customer Support Specialist, Senior Product Manager, etc.
CommentSold is a fully remote company and allows its employees the flexibility to work from wherever they want. The company provides a Work Well allowance that can be used toward your home office or a space outside your home.
In addition to competitive compensation and bonus opportunities, the company also offers 15 days of PTO, 2 floating holidays, and 6 annual holidays along with an end-of-year, week-long winter break.
You'll also receive a 401k plan with company matching contributions dollar-for-dollar for up to 3% of your annual salary, vested immediately. Furthermore, you'll get a $1,200 annual allowance for expenses like coffee, internet, and co-working fees, as well as a $500 annual allowance to spend on your wellness needs as you choose.
CommentSold offers 100% employer-paid health, vision, and dental insurance through Cigna, life and disability insurance, and paid parental leave including up to 12 weeks leave for primary caregivers and 4 weeks for secondary caregivers.
Employees coming back from parental leave receive a bonus on the first paycheck after returning to work full-time, which can be used to cover the costs of childcare, night nurses, or whatever helps make the transition back to work easier.
CommentSold also offers free, unlimited virtual care through the HealthiestYou platform for its employee and their dependents. Coverage offers a range of support, from medical to mental health needs, dermatology, nutritional guidance, and spinal care.
Check out their career page for more information.
CommentSold's contact: CommentSold@sourcecodecomms.com / brandon@commentsold.com
Final Thoughts On Remote Jobs In Alabama
I hope this list of companies with remote jobs in Alabama, USA helps you land your next remote job.
Do you want access to 30,000+ more remote and flexible jobs? Click here.
I believe during remote interviews, we struggle more in answering the behavior questions properly and showcasing our soft skills. Candidates usually overlook this but preparing for behavioral rounds is very crucial.
You'll find a lot of YouTube videos on this topic. I would also recommend this course by Bob Firestone which has over 177 example answers that work for competency-based, KSA, situational, structured, and behavioral interviews.
Make sure you send a cover letter along with your resume when applying for remote jobs. Simply sending a CV and hoping to get a call back is really not a great way to show the company that you are interested in their job.
You can download the resume and cover letter templates that helped me get my first remote job by going HERE.
And never forget to use the free Chrome plugin, Grammarly, while writing your resumes, emails, and cover letters. This would highlight any silly grammatical mistakes and save you from possible embarrassment as a job seeker.
Have you joined as a remote employee for any of the listed companies? How was your experience? Do let us know in the comments.
If you find this article helpful, kindly share it with your friends. You may also Pin the above image on your Pinterest account. Thanks!
---
Did you enjoy this article?
---
Abhigyan Mahanta
Hi! I'm Abhigyan, a passionate remote web developer and writer with a love for all things digital. My journey as a remote worker has led me to explore the dynamic landscape of remote companies. Through my writing, I share insights and tips on how remote teams can thrive and stay connected, drawing from my own experiences and industry best practices. Additionally, I'm a dedicated advocate for those venturing into the world of affiliate marketing. I specialize in creating beginner-friendly guides and helping newbie affiliates navigate this exciting online realm.
---
If you're a teacher searching for remote English tutor jobs, then you would certainly benefit…