These are the top remote companies offering remote jobs in Maryland, USA.
Sometimes, the companies offering remote jobs in Maryland, USA do not publicly advertise all the remote job roles that they are hiring for.
So, if you don't see your preferred role listed with the remote companies, you can email the company and ask if they are also hiring remotely in your preferred department.
[ Note: Some of these companies keep changing the links to their career page. As of now, all links are working correctly. If you encounter a 404 error, kindly let me know in the comments and I'll update them ASAP. Thanks! ]
Disclosure: Please note that some of the links below are affiliate links and at no additional cost to you, I'll earn a commission. Know that I only recommend products and services I've personally used and stand behind.
Prefer watching a video instead?
Remote Jobs Minnesota, USA Video:
1. 2U
2U's office in Maryland is located in Landover.
2U is the parent company of edX and works with top-tier partners to offer high-quality online education and services that span free courses to degree programs.
The company employs a cloud-based, Software-as-a-Service platform that allows college and university partners to engage and educate students around the world. Students can enroll in live, online classes with real-world experiences and dynamic course content.
2U also provides comprehensive technical and advising support for both university faculty and students, and its partners include Georgetown University, New York University, Northwestern, and Berkeley School of Information.
2U was named to Fast Company's "Most Innovative Companies" list for 2022 and was included in the 2022 Bloomberg Gender-Equality index for its continued leadership in driving workplace gender equality.
2U usually hires in the following roles remotely: FinTech Curriculum Engineer, Student Success Manager, Brand Director, Operations Manager, Evaluation Coordinator, Instructional Recruiter, Diagnostic & Evaluation Manager, DevOps Engineer, Salesforce Solutions Architect, Software Engineer, Marketing & Strategy Analyst, Paid Search Specialist, Social Media Coordinator, Cloud Developer, etc.
2U offers a comprehensive benefits package for its employees that includes medical, dental, and vision coverage along with life insurance, disability insurance, and a 401(k) plan with a company match.
The company also provides generous paid leave policies including unlimited PTO, volunteer days, parental leave, and a company-wide winter break from Christmas through New Year.
You'll also receive tuition reimbursement, leadership training, friends & family tuition benefit, referral bonus, and access to Linkedin Learning, Employee Stock Purchase Program, and wellness programs.
Check out their career page for more information.
2U's contact: +1 617-324-7054 / careers@2U.com
2. Aledade
Aledade's office in Maryland is located in Bethesda.
Aledade's mission is to help doctors preserve their autonomy, provide patients with better care, reduce their operating costs, and ensure flourishing practices for physicians across the country.
The company has partnered with independent, primary care physicians and provides doctors with the tools and resources they need to operate Accountable Care Organizations (ACO).
Aledade has been recognized as a Top Workplace by The Washington Post, Best Workplace in HealthCare & Biopharma, Top 100 Best Small & Medium Workplaces, Glassdoor Best Places to Work, and a Best and Brightest Companies to Work For in the Nation.
Aledade usually hires in the following roles remotely: Operations Director, Outreach Specialist, Documentation Specialist, Clinical Pharmacist, Business Development Analyst, Senior Financial Operations Analyst, Stock Plan Administrator, HR Analyst, Counsel, Network Development Sales Lead, Marketing Specialist, Senior Experience Designer, Full Stack Software Engineer, Scrum Master, Web Application Software Architect, etc.
Aledade offers health, dental, and vision insurance paid up to 80% for employees, dependents, and domestic partners. Employees receive flexible work schedules, a 401(k) plan with up to 4% match, stock options, and a monthly cell phone stipend.
The company also provides a robust time off plan (21 days of PTO in your first year), paid volunteer days, 11 paid holidays, 12 weeks of paid parental leave for all new parents, and 6 weeks of paid sabbatical.
Aledade has also established an educational assistance program to support employees' pursuit of knowledge, skills, and job effectiveness through approved institutions of learning.
Check out their career page for more information.
Aledade's contact: +1 202-803-7979 / info@aledade.com
3. TISTA
TISTA's office in Maryland is located in Rockville.
TISTA is a veteran-focused IT services company that focuses on delivering information technology and professional services to Federal and State agencies.
The company's services include accreditation and certification, database and software development, disaster recovery planning, enterprise security, identity, and access management, IT operations and maintenance, network and critical infrastructure protection, risk management, and more.
TISTA is recognized in 2019 by Inc. 5000 as one of the fastest-growing private companies in the US. TISTA is also a recipient of the 2019 Top Veteran-Owned Companies by the Washington Business Journal.
TISTA usually hires in the following roles remotely: Angular Developer, Design Engineer, Senior Security Analyst, Senior Program Analyst, Senior Cybersecurity Analyst, Business Intelligence Analyst, Scrum Master, Senior Technical Writer/Editor, Senior Database Administrator, Project Analyst, Application Administrator (SharePoint), UX Designer, .Net Developer, Test Automation Engineer, Data Engineer (Python), etc.
TISTA offers 100% employer-paid premium options for medical, dental, and vision insurance, H.S.A employer match, two dental plan options, and wellness program/discounts including gym membership.
Employees receive flexible spending accounts for health care and dependent care. The company also invests in its associates at every stage with targeted learning, network-wide mentoring, and professional development.
TISTA also provides travel assistance, paid parental leave, resources for financial wellness, volunteer opportunities, competitive PTO with rollover, life insurance, disability insurance, work-monitor reimbursement, and a 401(k) plan with competitive employer match.
Check out their career page for more information.
TISTA's contact: recruiting@tistatech.com / info@tistatech.com
4. Dragos
Dragos' office in Maryland is located in Hanover.
Dragos is an industrial cybersecurity expert that arms industrial defenders around the world with the knowledge and tools to protect their systems as effectively and efficiently as possible.
In a world of rising cybersecurity threats, Dragos protects the most critical infrastructure – those that provide us with the tenets of modern civilization – from increasingly capable adversaries who wish to do it harm.
The company is a past recipient of the Cybersecurity Excellence Award for "ICS/SCADA Security" and has been included in the list of America's Best Startup Employers.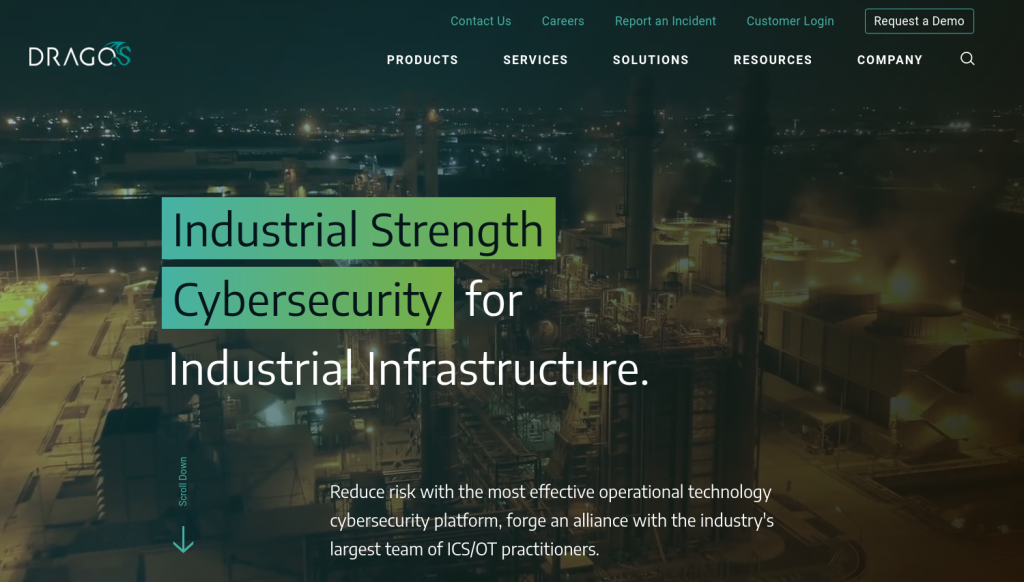 Dragos usually hires in the following roles remotely: Senior Field Operations Engineer, Senior Network/Systems Engineer, Resident Engineer Manager, Technical Account Manager, Technical Support Engineer, Data Architect, Senior Software Engineer, Principal Security Engineer, Sales Director, Senior Territory Account Manager, Senior Solution Architect, Senior Industrial Incident Responder, Linux Development Engineer, etc.
Dragos employs a remote, global workforce and provides extremely flexible work schedules that offer a balance between protecting critical infrastructure and protecting people from cyber threats.
Dragos offers a 401k plan with company match, dental, vision, health insurances, a 100% remote work culture, company equity, and unlimited PTO.
Check out their career page for more information.
Dragos' contact: +1 855-372-4670 / +1 833-574-2393
5. GEICO
GEICO's office in Maryland is located in Chevy Chase.
Geico is the second-largest auto insurance company in the US, known primarily for low rates offered directly to consumers online and over the phone. It is available in all 50 states and Washington, D.C.
In addition to auto insurance, GEICO offers renter's, homeowner's, flood, life, identity theft protection, personal umbrella protection, overseas, motorcycle, boat, ATV, and recreational vehicle insurance.
In 2019, GEICO was voted "Best Insurance Company", "Best Employer for Advancement and Benefits", and was recognized as "Best Workplace" at the Coastal Virginia Magazine Giving Back and CoVa BIZ Community Impact Awards.
GEICO usually hires in the following roles remotely: Senior .NET Software Engineer, Senior Guidewire Developer, Manager Software Engineer, DataOps Engineer, Principle Data Security Engineer, IT Support Engineer, Insider Threat Manager, Cloud DevOps Network Engineer, Workday Finance Report Developer, Senior UI Developer, JavaScript Web Analytics Engineer, Senior MuleSoft Engineer CRM, etc.
GEICO offers medical, dental, and vision insurance with no waiting period. Employees receive 10 days of paid vacation plus 4 floating holidays, 10 days of paid sick leave, and up to 8 weeks of parental leave.
The company further provides a 401(k) plan with a pre-tax contribution rate of 4%, paid training in sales, customer service, claims, and offers hundreds of e-learning and instructor-led courses.
The company's reimbursement payment plan includes options of up to $5,250 per calendar year in eligible expenses including tuition, books, registration fees, lab fees, technology fees, and graduation.
Additionally, GEICO provides life & accident insurance, profit sharing, adoption/fertility assistance & dependant care FSA, and provides legal assistance, debt services, and financial consultation to associates and family members.
Check out their career page for more information.
GEICO's contact: +1 800-522-7775 / +1 877-318-0058
6. Under Armour
Under Armour's office in Maryland is located in Baltimore.
Under Armour produces a broad range of products including athletic shoes, protective gear, t-shirts, caps, gloves, bags, shorts, leggings, pants, hoodies, and jackets.
The company also offers basketball, football, and soccer uniforms as well as uniforms for a variety of other sports.
Under Armour was included in Forbes' list of 'America's Best Large Employers 2022', 'World's Best Employers 2021', and 'Best Employers for New Grads 2021'.
Under Armour usually hires in the following roles remotely: Sales Representative, Key Account Executive, Digital Product Creator, Solutions Architect, Marketing Analyst, Payroll Tax Manager, Sustainability Technology Lead, Data Scientist Manager, 3D Solutions Analyst, Financial Analyst, Senior QA Engineer, Backend Software Engineer, Senior Site Reliability Engineer, Android Software Engineer, Technical Talent Sourcer, etc.
Under Armour offers medical, dental, and vision insurance along with prescription plans, employee assistance programs, innovative health support, and fitness benefits.
The company also provides flexible spending accounts, health savings accounts, a 401(k) plan, Employee Stock Purchase Plan, a home-buying assistance program, short-term & long-term disability insurance, life & accident insurance, pet insurance, and identity theft protection.
Additionally, employees receive maternity & parental leave, adoption assistance, tuition reimbursement, professional certifications, paid time off, paid holidays, a work-life assistance program, and Under Armour merchandise discounts.
Check out their career page for more information.
Under Armour's contact: +1 888-727-6687 / customerservice.se@underarmour.com
7. Precision Medicine Group
Precision Medicine Group's office in Maryland is located in Bethesda.
Precision Medicine Group is the first biomarker-driven clinical research services organization supporting life sciences companies in the use of biomarkers essential to targeting patient treatments more precisely and effectively.
The company applies novel biomarker approaches to clinical research that integrate clinical trial execution with deep scientific knowledge, laboratory expertise, and advanced data sciences.
Precision Medicine Group has received four awards from Clinical Leader and Life Science Leader's 2022 CRO Leadership Awards for its excellence in capability and service.
Precision Medicine Group usually hires in the following roles remotely: Business Analyst, Salesforce Administrator, Manager Technical Services, Software Testing Engineer, Cloud Operations & Infrastructure Manager, Senior Manager – Account Development, Project Manager, Solution Director – Platform Strategy, Clinical Data Manager, Market Access Consulting Analyst, Copywriter, Product Support Specialist, etc.
Precision Medicine Group offers extensive career development and training programs, continuing education, and tuition support. Employees receive a variety of health, wellness, and lifestyle benefits for their well-being.
The company also provides a 401(k) plan with a 4% match and financial well-being resources, along with 4 weeks of PTO (including sick days), 7 holidays, and 2 floating holidays.
Full-time remote employees are provided with a laptop, printer/scanner, and docking station. Additionally, you'll also receive group disability and life insurance, as well as voluntary supplemental plans.

Check out their career page for more information.
Precision Medicine Group's contact: QuestionForHR@precisionmedicinegrp.com
8. The Humane League
The Humane League's office in Maryland is located in Rockville.
The Humane League is an international nonprofit ending the abuse of animals raised for food. The company is working to reform the way farm animals are treated while also inspiring people to make more compassionate food choices.
The Human League's campus organizer program trains next-generation activists at colleges and universities across the US and in Canada. The year-long program helps young people learn the skills they need to advocate successfully for animals.
The Humane League has received America's Best Charities Seal of Excellence award, the 2021 Ace Top Charity award by Animal Charity Evaluators, and the 2021 Great Place To Work award.
The Humane League usually hires in the following roles remotely: Video Editor, Event Planner, Donor Relations Manager, Operations Specialist & Project Manager, Assistant Policy Counsel, Public Policy Campaigns Manager, Web Developer, Senior Manager – Public Policy Alliance, Global Campaigns Coordinator, Database Administrator, Writer & Editor, Staff Attorney, etc.
The Humane League offers full remote work culture, full healthcare coverage with a variety of plans, 100% paid dental and vision packages, a 401(k) retirement plan with a 5% match, paid sick leave, and optional pet insurance.
The company also provides up to 12 weeks of paid parental leave for eligible employees, paid holidays, flexible vacation time, professional development, and a monthly allowance towards the cost of home internet and cell phone expenses.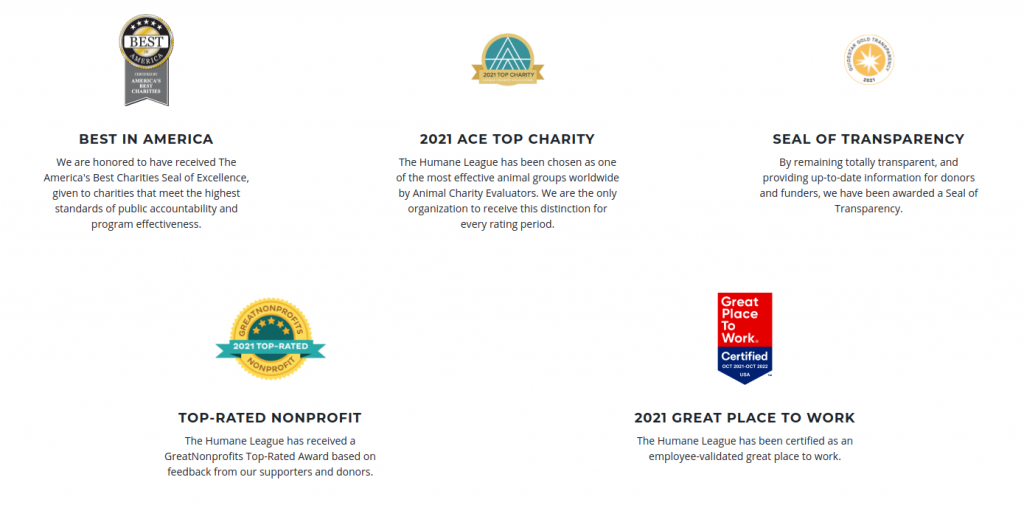 Check out their career page for more information.
The Humane League's contact: careers@thehumaneleague.org
9. Sonatype
Sonatype's office in Maryland is located in Fulton.
Sonatype is a full-spectrum software supply chain management providing organizations total control of their cloud-native development lifecycles, including third-party open-source code, first-party source code, infrastructure as code, and containerized code.
The company supports 70% of the Fortune 100 and its commercial and open source tools are trusted by 15 million developers around the world.
With a vision to transform the way the world innovates, Sonatype helps organizations of all sizes build higher-quality software that's more aligned with business needs, more maintainable, and more secure.
Sonatype has been recognized by Fast Company as one of the Best Workplaces for Innovators in the world, two years in a row, and has been named to the Deloitte Technology Fast 500 and Inc. 5000 list for the past five years.
Sonatype usually hires in the following roles remotely: DevOps Engineer, Software Integration Engineer, Customer Success Engineer, Technical Content Manager, Systems Engineer, Associate Developer Advocate, Market Data Analyst, Product Marketing Manager, Cloud Engineer, Engineering Manager, Software Engineer, Senior Back End Java Engineer, Full Stack Engineer, Sales Engineer, Enterprise Account Executive, etc.
Sonatype offers a remote work culture, flexible schedules, and medical, dental, and vision insurance. Employees also receive paid vacation, paid sick leaves, a 401(k) plan, Employee Stock Purchase Plan, life insurance, and disability insurance.
Sonatype has several incredible initiatives that make it a place where voices are heard. In 2018, Women at Sonatype was formed to build engagement and awareness in its organization.
The company also has an LGBTQ+ group and the Community, Belonging, Inclusion, and Diversity (CBID) Committee, where new representatives are elected several times a year to represent the holistic experience of workplace culture.
Check out their career page for more information.
Sonatype's contact: +1 301-684-8080 / support@sonatype.com
10. Facet Wealth
Facet Wealth's office in Maryland is located in Baltimore.
Facet Wealth is a fully remote FinTech company with a mission to empower people to live more enriched lives by delivering a new standard of financial advice that elevates expectations across consumers and the industry.
Facet Wealth clients have access to services for portfolio management, comprehensive full-life plans, and individual plans to meet personalized objectives.
Facet Wealth was named a Top Workplace for 2019 by the Baltimore Sun. In 2022, American Banker named Facet Wealth one of the best places to work in financial technology.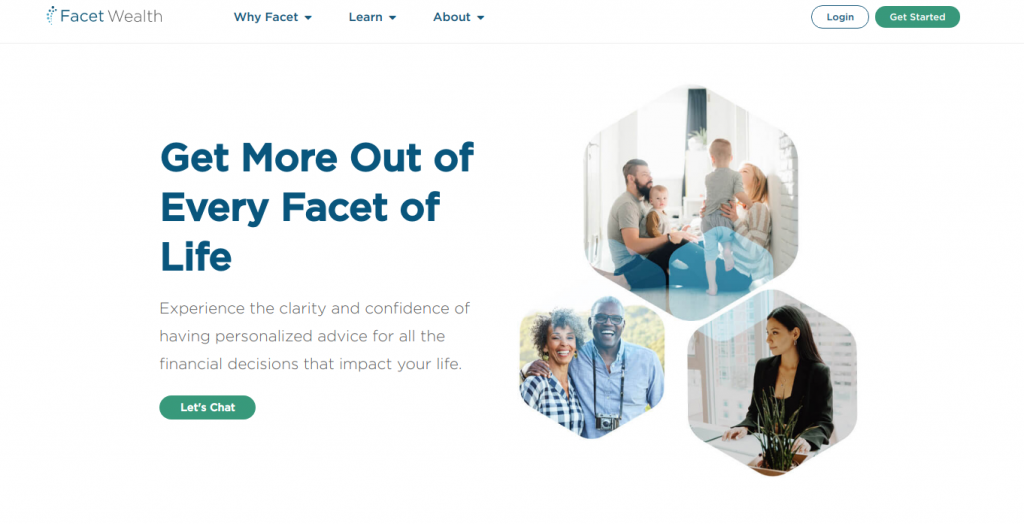 Facet Wealth usually hires in the following roles remotely: Lead Data Analyst, Lead Data Scientist, Full Stack Engineer, Golang Engineer, React Engineer, Financial Planning & Analysis Manager, Director of UX/UI Design, Product Manager, UI Designer, Content Manager, Associate Planner, Senior Recruiter, Billing Manager, DevOps Engineer, Paralegal, Director Of Cyber Security, etc.
Facet Wealth offers medical, dental, and vision insurance, 401(k) with employer match, short-term and long-term disability coverage paid by Facet, life insurance options, and up to 16 weeks of paid parental leave.
The company also provides unlimited PTO, equity grants, pet insurance, reimbursement of up to $2,000 per calendar year to invest in approved education-related expenses, free Facet service, a laptop, dual monitors, a docking station, and more to set up your home office.
Check out their career page for more information.
Facet Wealth's contact: +1 443-376-6222 / info@facetwealth.com
Final Thoughts On Remote Jobs In Maryland
I hope this list of companies with remote jobs in Maryland, USA helps you land your next remote job.
Do you want access to 30,000+ more remote and flexible jobs? Click here.
I believe during remote interviews, we struggle more in answering the behavior questions properly and showcasing our soft skills. Candidates usually overlook this but preparing for behavioral rounds is very crucial.
You'll find a lot of Youtube videos on this topic. I would also recommend this course by Bob Firestone which has over 177 example answers that work for competency-based, KSA, situational, structured, and behavioral interviews.
Make sure you send a cover letter along with your resume when applying for remote jobs. Simply sending a CV and hoping to get a call back is really not a great way to show the company that you are interested in their job.
You can download the resume and cover letter templates that helped me get my first remote job by going HERE.
And never forget to use the free Chrome plugin, Grammarly, while writing your resumes, emails, and cover letters. This would highlight any silly grammatical mistakes and save you from possible embarrassment as a job seeker.
Have you joined as a remote employee for any of the listed companies? How was your experience? Do let us know in the comments.
If you find this article helpful, kindly share it with your friends. You may also Pin the above image on your Pinterest account. Thanks!
---
Did you enjoy this article?
---
Abhigyan Mahanta
Hi! I'm Abhigyan, a passionate remote web developer and writer with a love for all things digital. My journey as a remote worker has led me to explore the dynamic landscape of remote companies. Through my writing, I share insights and tips on how remote teams can thrive and stay connected, drawing from my own experiences and industry best practices. Additionally, I'm a dedicated advocate for those venturing into the world of affiliate marketing. I specialize in creating beginner-friendly guides and helping newbie affiliates navigate this exciting online realm.
---
If you're a teacher searching for remote English tutor jobs, then you would certainly benefit…